Wallingford Parish Choir
Biography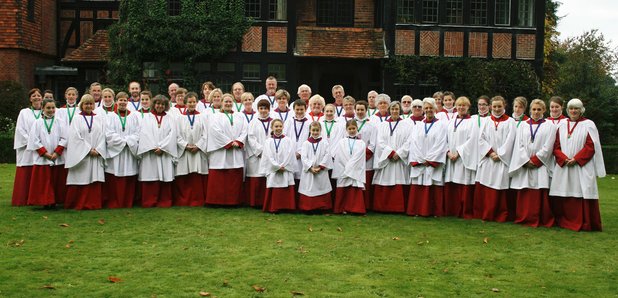 Wallingford Parish Church Choir is a thriving collection of adults and juniors based in the Oxfordshire Market town, situated on the Thames, midway between Oxford and Reading. The choir currently consists of 33 adults and 19 juniors, with ages ranging from 6 to over 70.
Life and Music
Following a nationwide search, Wallingford choir was announced as Britain's Favourite Parish Choir and released their CD 'The Hymns Album' on the Decca Record Label.
The CD was comprised of The Nation's Favourite Hymns as voted for by Classic FM listeners and includes No.1 hymn Cwm Rhondda: Guide Me O Thou Great Redeemer. The wonderful collection of popular hymns also includes: How Great Thou Art, Jerusalem and Love Divine All Loves Excelling.
The choir is a genuine market town parish choir, open to anyone in the area who wants to join. There are no auditions to enter the choir, so it consists of people with a huge range of backgrounds and abilities.
They all work really well together as a team. There are many strong soloists, but also a large number of people who are simply passionate about singing in the church choir. It's known as a second family – once you're in, no-one wants to leave! Members actively undertake chorister training, both adults and juniors, with well over half the choir now having taken Bishop's Choristers exams to increase their musical and liturgical knowledge.
Did you know?
Wallingford is, in fact, home to the fictional town of Causton, a most notoriously dangerous place which features in 'Midsomer Murders'. Many of the choir have appeared on the programme as extras, and when a choir is needed for the programme, Sue Ledger (Conductor and Director of Music) is asked to provide it.
Wallingford Parish Church Choir has been announced as Britain's Favourite Parish Choir, following a nationwide search.
Tim Lihoreau catches up with Wallingford's Sue Ledger ahead of their Classic FM Live appearance at the Royal Albert Hall.
Wallingford Parish Church Choir serve up a slice of Sunday mornings with the nation's favourite hymns