Faryl Smith
Biography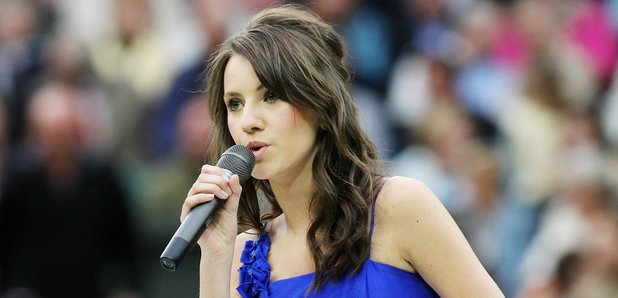 Faryl Smith is a British mezzo-soprano whose life changed dramatically in May 2008 when she sang her way into people's hearts and minds during the final round of ITV's Britain's Got Talent.
Life and Music
The schoolgirl from Northamptonshire, who sang with Kettering's Masquerade Youth Choir, was praised on national TV by Simon Cowell, who rated her "literally one in a million" and "the most talented youngster I've ever heard".
Soon after coming second on the TV talent show, she signed the largest record deal ever awarded to a schoolgirl with Universal Records, the label responsible for launching the career of Faryl's musical heroine - Katherine Jenkins.
Faryl already has some impressive achievements under her belt. When she was 10, she won three awards at the Eisteddfodd (a world-renowned festival of music, song and dance) in her hometown of Kettering, Northants. She later took first prize in the 10-15 age group at the Llangollen International Musical Eisteddfodd. In November 2007, she reached the final round of the Festival 4 Stars in Glasgow.
Did you know?
Despite her packed schedule (which also includes acting, learning the piano and playing in her local all-girls football team), Faryl has also managed to dedicate some of her spare time to representing Classic FM's Charity Music Makers and in December 2009 she headed up our Christmas Appeal to get Britain involved in the nation's largest Christmas Carol sing-along.
See who has made it into this week's Top 30 and ultimately who has captured the top spot.
See who has made it into this week's Top 30 and ultimately who has captured the top spot.
2 March: Britain's Got Talent star Faryl Smith is the pick this week as she releases her debut album.
Charlotte Church hass grown up and Katherine Jenkins is moving on… So say hello to Faryl Smith, a singer who's wowed millions on TV, has a new CD just out – and she's only 13.