Academy of St Martin in the Fields
Academy of St Martin in the Fields biography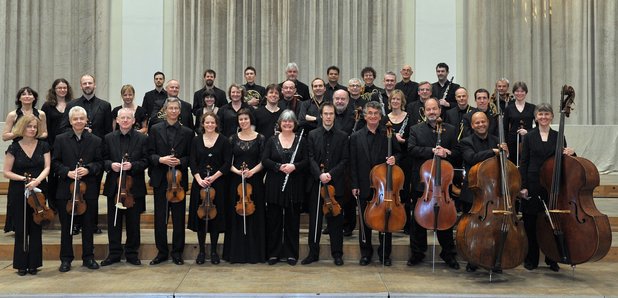 Founded by Sir Neville Marriner in 1958 and now under the baton of Joshua Bell, the Academy of St Martin in the Fields is one of Britain's leading chamber orchestras. The Academy, along with Bell, are Classic FM's first ever Artist in Residence.
Sir Neville Marriner founded the Academy of St Martin in the Fields with leading London musicians in 1958, directing it from the violin. At the time he 'had no intention of giving any concerts or continuing forever'.
However, demand for the Academy grew following its first concert at the Church of St Martin in the Fields and its debut recording two years later. The Orchestra's size and repertoire also grew, and Sir Neville was forced to take up the baton.
Today the Academy performs in combinations ranging from a chamber group to symphony orchestra, but it has never lost its intimate air. This has helped to establish it as one of the world's finest chamber orchestras.
Collaborations in recent years have included Murray Perahia, Joshua Bell, Julia Fischer, Julian Rachlin, Janine Jansen and Anthony Marwood.
In 2009, its 50th anniversary year, the Academy toured throughout Europe, the USA and Canada.
Did you know?
The ensemble's name comes from Trafalgar Square's St Martin in the Fields church, where the orchestra gave its first concert on November 13, 1959.
A stunning 28-CD box set charting Sir Neville's early recording days with the ensemble he founded. John Suchet's Album of the Week, 14 April 2014.
Aled Jones' Album of the Week, 31 March 2014.
Top Academy Of St. Martin in the Fields Pieces
Conductor: James MacMillan
Ensemble: Academy of St Martin in the Fields
Soloists: Nicola Benedetti
Record Label: Deutsche Grammophon
Catalog: 4763159

Requiem Opus 48 - Agnus Dei

Gabriel Faure (1845-1924 : France)

Conductor: Harry Christophers
Ensemble: Academy of St.Martin in the Fields;The Sixteen
Soloists: Huw Williams (organist)
Record Label: Coro
Catalog: COR 16057

Conductor: Neville Marriner
Ensemble: Academy of St Martin in the Fields
Record Label: Duo
Catalog: 470 044-2