Brooklyn Rider
Brooklyn Rider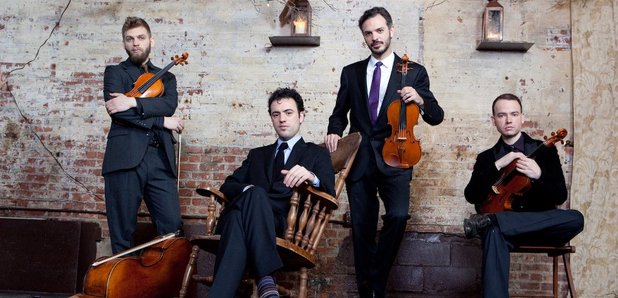 Brooklyn Rider are a New York-based string quartet dedicated to ignoring the existing stereotypes associated with their ensemble. They've drawn equal acclaim from the core classical and rock worlds, all of whom praise their unique repertoire and performances.
Brooklyn Rider are made up of violinists Johnny Gandelsman and Colin Jacobsen, violist Nicholas Cords and cellist Eric Jacobsen.
Before officially forming the quartet, all members were involved with various recording and performing projects in their native New York.
Brothers Colin and Eric Jacobsen are the co-founders of The Knights, an orchestra that features all members of Brooklyn Rider.
The quartet's debut album, Passport, was released in 2008 to great acclaim, and featured works by composers including Komitas Vartabed and BR violinist Colin Jacobsen.
The legendary composer Philip Glass personally selected Brooklyn Rider to record his complete string quartets in 2011.
2014 saw Brooklyn Rider launch their Almanac project, which uses online fundraising tool Kickstarter to get donations to commission a range of brand new compositions for string quartet. The composers for the project come from the worlds of rock and jazz.
The genre-exploding string quartet Brooklyn Rider popped into the Classic FM office to show us exactly why they're so special
The innovative string quartet launch a fundraiser to help make a star-studded album and multimedia package