Royal Ballet
Biography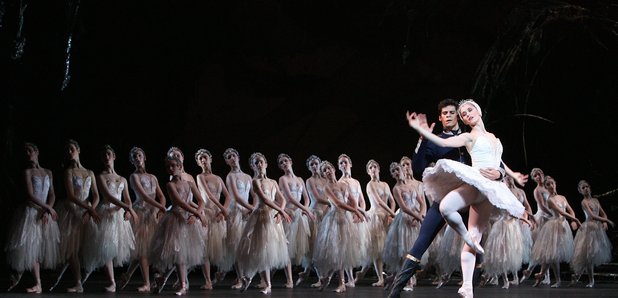 Based at the Royal Opera House, the world-renowned Royal Ballet was founded in 1931 by Dame Ninette de Valois. Now Britain's largest dance company, the Royal Ballet's repertoire showcases the best in dance, from great classical ballets to new works by the foremost choreographers of today.
The origins of the Royal Ballet begin with former dancer Dame Ninette de Valois' Academy of Choreographic Art, a dance school for girls founded in 1926.
De Valois' vision to form a repertory ballet company was realised with the help of theatrical producer and theatre owner Lilian Baylis, who owned the Old Vic and Sadler's Wells theatres.
Baylis asked de Valois to stage dance performances on these stages, and thus the predecessors of the Royal Ballet, the Vic-Wells Ballet and Vic-Wells Ballet School, were born.
The renamed Sadler's Wells Ballet Company became the resident ballet company of the Royal Opera House in 1946. The company was granted a royal charter in 1956 and so the Royal Ballet as we know it today was born.
The Royal Ballet's parent company, the Royal Ballet School produces world-class young dancers year. The junior school is based at White Lodge in Richmond Park while the senior school is adjacent to the Royal Opera House on Floral Street.
Some of the greatest ballet dancers of all time have graced the stage at the Royal Opera House. Perhaps the company's most famous dance partnership was Margot Fonteyn and Rudolf Nureyev, who first performed together with the Royal Ballet in Giselle on 21 February 1962.

The Company employs approximately 100 dancers and has a wide-ranging repertory showcasing the great classical ballets, heritage works from Founder Choreographer Frederick Ashton and Principal Choreographer Kenneth MacMillan, as well as new works by the foremost choreographers of today.
Did you know?
Such was Dame Margot Fonteyn's legacy, that she remains the Prima ballerina assoluta of the Royal Ballet over 20 years after her death.