Nigel Kennedy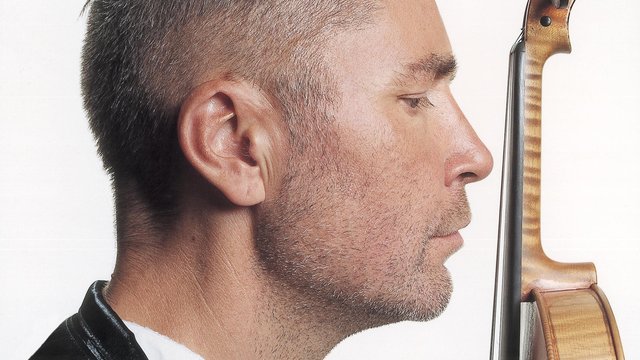 Brighton-born Nigel Kennedy was a pupil at the Yehudi Menuhin School, tutored by the legendary Menuhin himself, and later at the Juilliard School under Dorothy DeLay.

Kennedy's career has taken him across four continents, performing with the world's major orchestras and conductors and appearing at the most important classical festivals in Europe and the United States.

Major debuts include his 1977 London Royal Festival Hall performance of Mendelssohn's Violin Concerto, with the Philharmonic under Riccardo Muti, his debut with the Berlin Philharmonic in 1980 and his New York orchestral debut in 1987.

When not touring, he divides his time between residences in Malvern, Worcestershire and Kraków, Poland with his wife and daughter. Kennedy is a supporter of the football club Aston Villa.

Signed to EMI Classics, Nigel Kennedy's multi-award-winning discography is extensive. He has made two highly-acclaimed recordings of Elgar's Violin Concerto; the first, with the London Philharmonic and Vernon Handley, achieved gold disc status, was voted 1985 Record of the Year by Gramophone magazine and was awarded Best Classical Album of the Year at the BPI Awards, selling in excess of 300,000 copies.

Kennedy is notorious for the improvisatory elements in his performances, especially in his jazz and fusion recordings. He has recently been performing with Polish jazz band Kroke.

Did you know?
Nigel's recordings of the Brahms and Beethoven violin concertos have each sold over 100,000 copies and his landmark recording of Vivaldi's Four Seasons earned a place in the Guinness Book of Records as the best-selling classical work of all time.
View more
Discover Nigel Kennedy
Best Nigel Kennedy recordings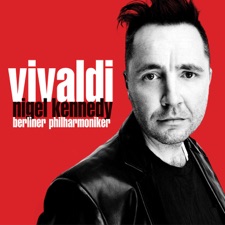 Four Seasons Opus 8 - Concerto No.1 (Spring) (1) Antonio Vivaldi (1678-1741 : Italy)

Ensemble: Berlin Philharmonic Orchestra

Soloists: Nigel Kennedy

Record label: DECCA

Catalogue ID: 533 6426
Gymnopedie No.2
Erik Satie (1866-1925 : France)
Ensemble: English Chamber Orchestra
Soloists: Nigel Kennedy
Record label: EMI
Catalogue ID: CDC 5568902
Most shared Nigel Kennedy features