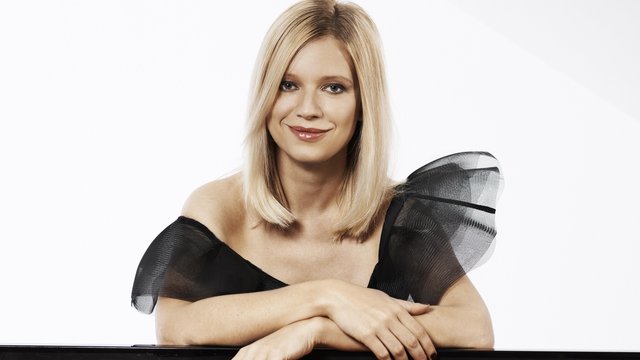 Biography
Life and Music

Born in the Ukraine in 1973, Lisitsa took up the piano at the age of three and performed her first solo recital aged just four.

After gaining a place at the Lysenko Music School for Gifted Children, she went on to study at the Kiev Conservatory under Ludmilla Tsvierko.

Her husband, Alexei Kuznetsoff, is also a gifted pianist. They often perform together, and won first prize duetting in The Murray Dranoff Two Piano Competition in 1991.

Lisitsa burst on to the international classical music scene after uploading videos of her performances to YouTube, which have now received more than 45million views.

After attracting a loyal internet audience, she was able to sell out the entire Royal Albert Hall for her debut performance. This concert was recorded on CD and streamed online – so far more than 100,000 people have watched the two hour internet video in its entirety.

Despite fuelling her solo career using social media alone, without the help of a recording company or marketing team, Lisitsa has now signed to Decca Classics and released her debut album.

Did you know?


Valentina Lisitsa has a soft spot for Rachmaninov – not least because her performance of his Etude Tableau Op. 39 No. 6, ("Little Red Riding Hood") was the first video to burst on to the viral video scene. Before she was introduced to the Russian maestro's music, she loved the music of Bach.
View more
Discover Valentina Lisitsa
Best Valentina Lisitsa recordings
Piano Concerto No.2 in C minor Opus 18 (1)
Sergei Rachmaninov
Conductor: Michael Francis
Ensemble: London Symphony Orchestra
Soloists: Valentina Lisitsa
Record label: Decca
Catalogue ID: 28947851097
Piano Concerto No.3 in D minor (1)
Valentina Lisitsa
Rhapsody on a Theme of Paganini: Variation 18
Valentina Lisitsa
Most shared Valentina Lisitsa features