Martynas
Martynas Biography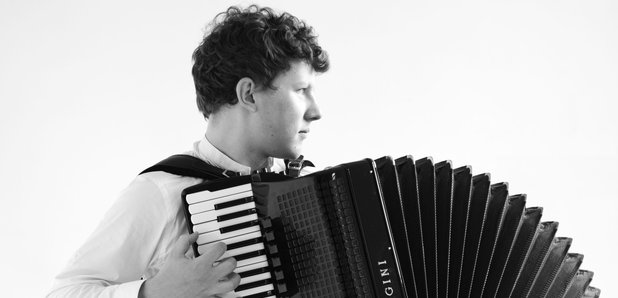 After finding fame on Lithuania's Got Talent, accordionist Martynas Levickis is making his mark on the music world with his unique arrangements of classical works.
Born in 1990, accordionist Martynas started playing at the instrument at the tender age of three after seeing a pianist on TV.
As his parents unable to afford a piano, his uncle bought him a child's accordion, and Martynas began to teach himself, playing folk music and singing along.
He started his official musical studies in S. Sondeckis Music School in Šiauliai when he was just eight, and went on to be the first accordion player in Lithuania to win the esteemed Queen Morta Prize in 2004.
After moving to London, Martynas studied at the Royal Academy of Music, and has given solo recitals in a variety of London venues including the Wigmore Hall, Royal Festival Hall, Kings Place and Tate Gallery.
In 2009, he auditioned for Lithuania's Got Talent, and reached the semi-finals. He went on to win the competition in 2010.

Did you know?
When he was five years old, Martynas received a huge Russian accordion, which he had to play in front of a mirror in order to see the keys.
Martynas plays Vivaldi's Winter - Video
You've always wanted to see Lady Gaga's 'Telephone' played on the accordion, haven't you?
Want to see Vivaldi's Four Seasons played on the accordion? Take a look at Martynas…
It's been an incredible year for the winner of Lithuania's Got Talent - he tells Jane Jones all about it.
What do Verdi, Vivaldi and Lady Gaga have in common? Just ask classical accordionist Martynas in our Wednesday Web Chat