Malcolm Sargent
Malcolm Sargent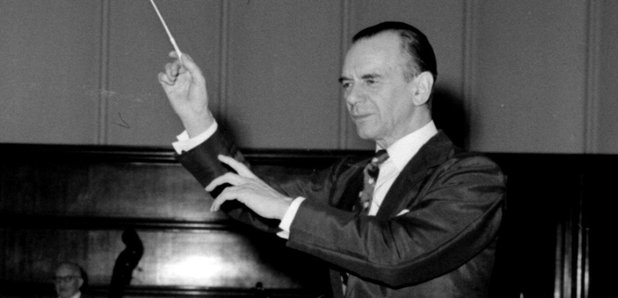 Sir Malcolm Sargent was one of the great British conductors of the 20th century, who took classical music to the masses and championed British composers such as Vaughan Williams and Walton.
Born in Ashford, Kent, on 29 April 1895, Sargent's musical life begab as a boy chorister at Peterborough Cathedral.
At the age of 24 he became England's youngest Doctor of Music.
His big break came when conductor Sir Henry Wood heard Sargent conducting one of his own compositions and invited him to reprise the piece at the Proms.
In 1928 Sargent became conductor of the Royal Choral Society, retaining the post until his death.
In the 1930s, he set up the London Philharmonic Orchestra to play at special performances for those who had never previously attended concerts.
He was a great promoter of British music, premièring operas by Holst, Walton and Vaughan Williams.
In 1932 he suffered tuberculosis and was unable to work for almost two years.
After saying in 1936 that an orchestral musician did not deserve a 'job for life', Sargent lost much favour among musicians.
He was working in Australia when the Second World War broke out and he felt it his duty to return home. During the war, he directed the Hallé and the Liverpool Philharmonic and became a popular broadcaster.
Sargent underwent surgery in July 1967 for pancreatic cancer. He made an appearance at the end of the Last Night of the Proms in September that year, handing over the baton to Colin Davis. He died two weeks later.
Did you know?
Sargent's nickname was 'Flash Harry'. It may have arisen from his impeccable style, or the brisk speeds at which he conducted pieces early in his career, or by a story about his racing from one recording session to another.
Sir Malcolm Sargent: 15 facts about the great conductor
David Mellor celebrates the life and music of conductor Sir Malcolm Sargent.