English National Opera
Biography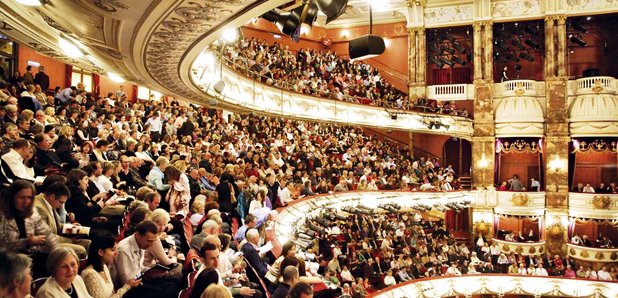 The English National Opera is known for producing groundbreaking stagings of new and core operas and for its exceptionally high musical standards.
English National Opera traces its roots back to 1931 when Lilian Baylis established the Sadler's Wells Opera Company at the newly re-opened Sadler's Wells Theatre. Baylis had been presenting opera concerts and theatre in London since 1898 and was passionate about providing audiences with the best theatre and opera at affordable prices, a belief that remains today at the heart of ENO.
During the Second World War the Sadler's Wells Theatre was closed and the company toured the provinces, returning to its home in June 1945 for the premiere of Benjamin Britten's Peter Grimes, which proved to be the most important British opera since Purcell's time.
In 1968 Sadler's Wells Opera relocated from Sadler's Wells Theatre to the London Coliseum, a theatre designed by Frank Matcham in 1904 for the theatre impresario Oswald Stoll. Six years after the move to the London Coliseum, the Company was renamed English National Opera.
In the 1960s Sadler's Wells Opera went from strength to strength, developing a reputation for nurturing British singers and exploring the then little-known operas of Janáček under the leadership of Charles Mackerras. The 'powerhouse' years of the 1980s saw important productions by, among others, David Pountney, David Alden and Nicholas Hytner.
In 1992 ENO acquired the freehold to the London Coliseum and in 2000 embarked on a four-year restoration programme supported by National Heritage Lottery Fund, English Heritage, The National Lottery through Arts Council England, Vernon and Hazel Ellis and a number of generous trust and individual donors to whom they are extremely grateful. The magnificently restored theatre re-opened in 2004.
Did you know?
In 1984 ENO became the first British opera company to tour the United States, and in 1990 the first major foreign opera company to tour what was then the Soviet Union.
"My work is now done," says outgoing Berry
English National Opera, the Philharmonia and the Southbank Centre honoured at Royal Philharmonic Society Awards
Top ENO Pieces
Giulio Cesare in Egitto, HWV 17 (Act I, Scene 1)

Götterdämmerung (Act I, Scene II)