St. Paul's Cathedral Choir
St. Paul's Cathedral Choir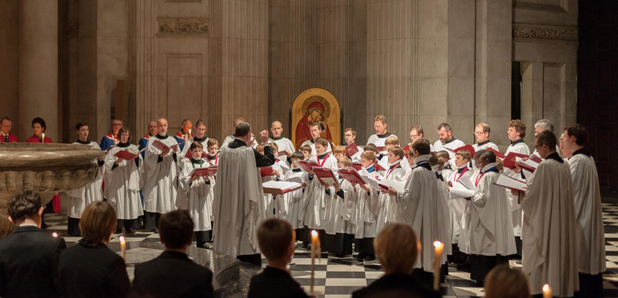 Throughout most of the year, the Choir leads much of the worship, concerts and other events at St. Paul's Cathedral in London, as well as producing critically-acclaimed recordings and touring the world.
The Choir began in 1127 when Bishop Richard de Belmeis made provision for poor children of the diocese to be educated and to serve the Cathedral.
Since that time, thousands of talented boys have found a home at St Paul's, and today the Choristers enjoy one of the best educations anywhere in the world.
The St. Paul's Cathedral Choir consists of 30 boy treble Choristers, eight probationers and 12 Vicars Choral – all professional adult singers who sing alto, tenors and bass.
St. Paul's Director Music is Andrew Carwood, appointed in 2007 and the first non-organist to hold such a post since the 12th century. As a conductor his reputation was established with The Cardinall's Musick and together they continue to perform throughout the United Kingdom and Europe. He has to date received five Gramophone Awards including in 2010 not only the Gramophone Award for Early Music but also the coveted Record of the Year Award.
The Organist and Assistant Director of Music at St Paul's Cathedral is Simon Johnson. He has been involved in all the national occasions that have taken place at St Paul's since his appointment in 2008, including the funeral service of Baroness Thatcher and the Diamond Jubilee of Her Majesty the Queen.
At the heart of the Choir's life is the singing of Choral Evensong each day, with Choral Mattins and Sung Eucharist on Sundays.
Every choirboy also studies the piano and one other instrument alongside his vocal tuition.
Boys start with a probationary year when they learn about the routines and repertoire of the Choir and are given a firm grounding in vocal technique and sight reading.
All Choristers receive 100 per cent bursaries and help with boarding fees is also available.
Did you know?
Simon Carwood performed the extended organ part in the Oscar, BAFTA and Grammy award-winning soundtrack for The Grand Budapest Hotel.
The Choir sings John Rutter