Xuefei Yang
Biography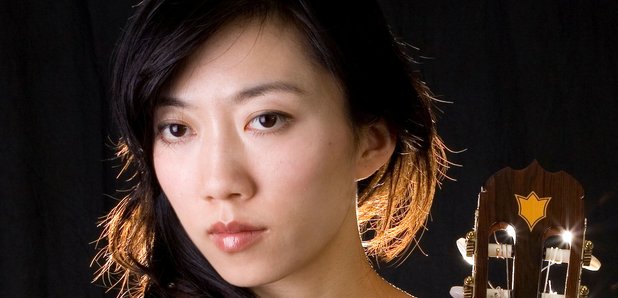 Born in Beijing, now based in the UK, Xuefei Yang is acclaimed as one of the world's finest classical guitarists.
Life and Music
Xuefei was born following the Cultural Revolution, an era when Western music and instruments were banned. She was the first ever guitarist in China to enter a music school, and became the first to launch an international professional career.
Her first public appearance at the age of ten, at the China International Guitar Festival, received such acclaim that the Spanish Ambassador in China immediately presented her with a concert guitar. The composer Rodrigo attended her debut concert in Madrid when she was fourteen and in 1995, when John Williams came to Beijing, he was so impressed with her playing that he gave two of his own Smallman guitars to her Conservatory especially for Fei and other top students to play.
As a professional musician, Fei has performed concerts in 40 countries throughout the UK, Europe, Asia and North America.
In 2003 she performed 54 concerts for the 'Night of the Proms' Tour, appearing in Belgium, The Netherlands and Germany, to a total audience of over 800,000 people.
Did you know?
Off-stage, Fei is actively expanding the guitar repertoire, with her own arrangements of pieces (with a particular interest in both adding Chinese music to the repertoire, and making significant contributions to the guitar's concerto repertoire), and collaborations with composers (in particular a close collaboration with British composer Stephen Goss).
We'll be chatting to the classical guitarist from 9am on Wednesday 12 June - ask her a question now!
The Classic FM Podcast features the week's top classical music stories and highlights of our interviews with classical stars. This week Anne-Marie hears from the biggest classical music stars in the world including Ludovic Bource.
John Brunning's own compositions appear on the Beijing-born guitarist's new album. Classic FM Drive Featured Album, 11 November 2013.
Xuefei Yang tells Classic FM's John Brunning her gripping story of financial struggle and cultural acceptance to become one of the world's most talented guitarists.