Joseph Moog
Joseph Moog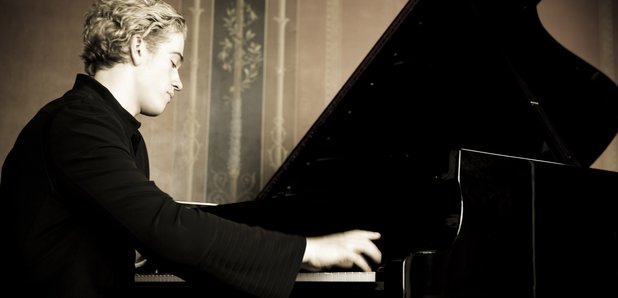 At just 25 years of age, Joseph Moog has already taken his place among the world's outstanding internationally acclaimed pianists.
Joseph Moog was born into a musical household in Germany in 1987. As a child he went along with his parents to their orchestra rehearsals.
The young Joseph was fascinated by the family piano, and played for about two hours every day even though his feet couldn't reach the pedals.
He studied at the Academy of Music in Karlsruhe, at the Academy of Music in Würzburg, and at the Academy for Music, Theatre and Media in Hannover.
Moog has performed internationally with many orchestras – including the Munich Radio Orchestra, the European Union Youth Orchestra, the Colorado Symphony Orchestra and the Georgian Chamber Orchestra.
His performance in the New Grand National Theatre in Beijing in April 2008 was recorded and broadcast across all of China by Chinese National Television.
In March 2011, Moog made his North American debut performing Liszt's first Piano Concerto with the Colorado Symphony Orchestra in Denver.
He was the 2012 recipient of the renowned International Classical Music Award and named 'Young Artist of the Year'.
He already has in his repertoire both Liszt piano concertos, Beethoven's fifth Piano Concerto, Rachmaninov's second and Rhapsody on a Theme of Paganini, Tchaikovsky's Piano Concerto in B flat minor.
Moog's seventh studio album 'Scarlatti Illuminated' was released in February 2013.
He has also received special acclaim for his own compositions, which are often requested in his recitals.
Did you know?
Joseph Moog has followed in a tradition of writing piano music for the left hand only. One of his left hand pieces is a tribute to the jazz great Art Tatum.
Joseph Moog - in words and music
Joseph Moog - Haydn's Sonata in B minor