Anne-Sophie Mutter
Biography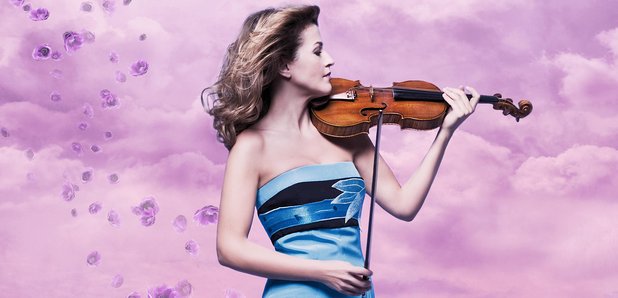 Ever since her debut performance in Salzburg in 1977, Anne-Sophie Mutter has been considered one of the greatest violin virtuosos of our time.
Life and Music
Anne-Sophie Mutter was born in Rheinfelden in Baden. She embarked on her international career as a soloist in 1976 at the Lucerne Festival and a year later made her Salzburg debut at the Whitsun Concerts under Herbert von Karajan.
Anne-Sophie Mutter has performed concerts in all the major music centres of Europe, the USA and Asia. In addition to performing major traditional works she has continually treated her audiences to new and innovative repertoires: chamber music and orchestral works presented on equal terms.
In 2011, Anne-Sophie was awarded the Brahms prize and the Erich-Fromm prize and the Gustav-Adolf prize for her social involvement. In 2010 the Norwegian University of Science and Technology in Trondheim awarded her an honorary doctorate.
The violinist has also received the Großes Bundesverdienstkreuz (Grand Cross of the Order of Merit of the Federal Republic of Germany), the French Order of the Legion of Honour, the Bavarian Order of Honour, the Großes Österreichisches Ehrenzeichen (Grand Austrian State Decoration of Honour) as well as numerous other awards.
Did you know?
Anne-Sophie also uses her popularity for charity projects, staging several charity concerts each year. She also supports the development of young, exceptionally talented musicians.
Anne-Sophie Mutter: 15 facts about the great violinist
For more than 35 years, Anne-Sophie Mutter has sustained an extraordinary musical career. Here are more facts about the sensational violinist.
Beethoven Violin Sonata No.4
Classic FM Album of the Week, starting Monday 24 August 2015 after 10am
The great violinist records with the Berlin Philharmonic after three decades.
Top Anne-Sophie Mutter Pieces
Max Bruch (1838-1920 : Germany)

Conductor: Herbert von Karajan
Ensemble: Berlin Philharmonic Orchestra
Soloists: Anne-Sophie Mutter
Record Label: Deutsche Grammophon
Catalog: 4000312

Violin Concerto No. 3 (1)