Valery Gergiev
Biography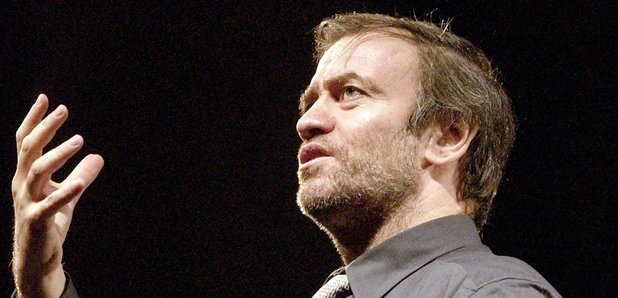 Born in the Russian republic of North Ossetia, Valery Gergiev has spectacularly succeeded in combining his flair for high musical drama with the requirements of modern marketing.
Life and Music
Gergiev's remarkable achievement has been to pull, cajole, and mesmerise the Kirov Opera through the post-Soviet economic collapse, and to re-establish its reputation, both in Russia and on tours, as one of the world's great opera and ballet houses.
He was assistant conductor at the Kirov Opera, now the Mariinsky Opera, from 1978, under Yuri Temirkanov, where he made his debut conducting Sergei Prokofiev's War and Peace. He was chief conductor of the Armenian State Orchestra from 1981 until 1985.
In 1988 he became chief conductor and artistic director of the Mariinsky and in 1995, he became principal conductor of the Rotterdam Philharmonic Orchestra. In 1997, Gergiev became principal guest conductor of the Metropolitan Opera in New York City.
His formidable firepower on the rostrum has generated memorable performances of opera (Mussorgsky, particularly) and of the great symphonic works of Prokofiev and Shostakovich.
Did you know?
He was awarded the 2006 Polar Music Prize together with Led Zeppelin.
Conducting the Mariinsky Orchestra
An audience of mainly Russian soldiers watched as the Orchestra of the Mariinsky Symphony Orchestra performed Bach and Prokofiev
The Russian conductor spoke exclusively to Classic FM about music education, Russia's political composers and why Simon Rattle is 'great news' for the LSO
Find out more about Tchaikovsky's 'Swan Lake'. Watch and listen to different recordings and download your favourite.
Find out more about Borodin's In the Steppes of Central Asia. Watch and listen to different recordings and download your favourite.
Spirited version from Russia of the great piano concerto. Classic FM Drive Featured Album, 13 January 2014.
A collection of Debussy's best known orchestral works, from the earlier Prelude to the 20th century ballet Jeux
Top Valery Gergiev Pieces
Gustav Mahler (1860-1911 : Austria)

Conductor: Valery Gergiev
Ensemble: London Symphony Orchestra
Record Label: LSO Live
Catalog: LSO 0663

Sergei Prokofiev (1891-1953 : Russia)

Conductor: Valery Gergiev
Ensemble: London Symphony Orchestra
Record Label: LSO Live
Catalog: LSO 0682

Conductor: Valery Gergiev
Ensemble: London Symphony Orchestra
Record Label: LSO Live
Catalog: LSO 0677