The Three Tenors
Biography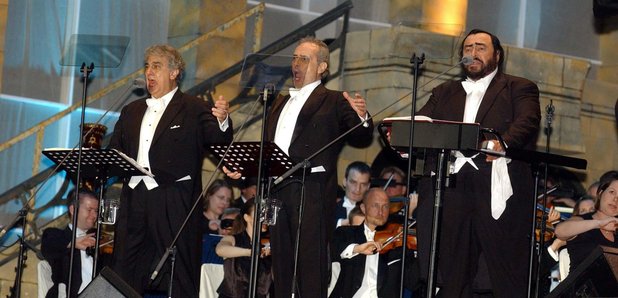 The Three Tenors is the collective name for Spanish singers Plácido Domingo and José Carreras and Italian singer Luciano Pavarotti who were brought together by the 1990 FIFA World Cup.
- The trio was the brainchild of Italian producer Mario Dradi who brought the three together to perform at the start of the World Cup. The Three Tenors gave a concert on the eve of tournament at the Baths of Caracalla in Rome on July 7, 1990.
- This concert – Carreras' first since beating leukemia - also helped raise funds for Carreras' foundation.
- Such was the success of The Three Tenors that the trio performed at the Dodgers Stadium in Los Angeles at the end of the 1994 FIFA World Cup, under the Eifel Tower for FIFA 1998 and in Yokohama in Japan for FIFA 2002.
- Subsequent concerts proved hugely successful while their album, The Three Tenors in Concert, is the world's best-selling classical album. Their other albums include The Three Tenors in Concert 1994, The Three Tenors: Paris 1998, The Three Tenors Christmas and The Best of the Three Tenors.
Did You Know?
An animated version of Plácido Domingo - voiced by the great man himself - appeared in The Simpsons episode, The Homer of Seville.
Pop superstar Lady Gaga has found herself an unlikely fan in the shape of opera legend Plácido Domingo.
In rehearsal, in concert and more: time to celebrate the magic of The Three Tenors