The Regimental Band of the Coldstream Guards
Biography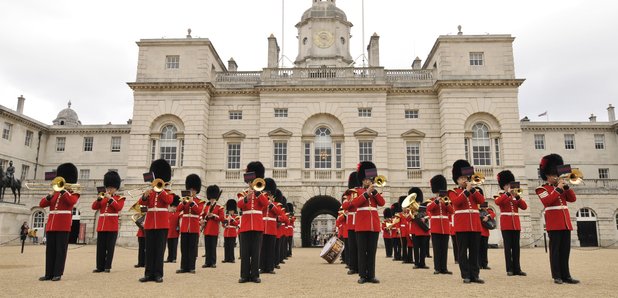 The world-famous Regimental Band of the Coldstream Guards is renowned around the world.
Life and Music
The nation's oldest-serving military band, with an impressive 112-year history, The Band of the Coldstream Guards can be seen regularly on Guard Mount at Buckingham Palace.
They are regularly invited to perform at state ceremonial events across London and further afield. In 2008 they completed a Columbia Artists tour of the USA, lasting three months.
Based in Wellington Barracks, the band has a wealth of talent and can be made available to support any event in a number of formats from small ensembles to a full marching band.
In June 2008 they signed a £1million recording contract with Universal Music, making them the world's oldest continual surviving recording artist.
In September 2009 they made their Classic FM Live debut, performing live at the Royal Albert Hall.
They released their album 'Heroes' with Decca records on the 30 November 2009, which went straight into the Official Classic FM Album Chart at No. 1.
"The job of the Band of the Coldstream Guards is, simply, to inspire and to encourage soldiers in battle," says its Director of Music Graham Jones. "The band must be the oldest continuously recorded 'artist' in the world. Our earliest recording dates back to 1908. From cylinder recordings to MP3s - we've done them all."
Did you know?
The Regimental Band of the Coldstream Guards were the first act on stage at the Wembley leg of the 1985 Live Aid charity concert. They played for the Prince and Princess of Wales. More recently, the band's Fanfare team opened Live 8 in Hyde Park in the summer of 2005.
The bandleader of the Coldstream Guards tells Classic FM all about next month's spectacular event in London's Earls Court.
Lots of new entries this week, including The Hymns Album and The Royal Wedding Official Album.
A selection of patriotic British classical music, from some of the nation's best composers, performed by Classic BRITs-nominated performers, the Band of the Coldstream Guards
The Band Of The Coldstream Guards deliver 15 military and/or frightfully English melodies designed to cheer the nation.