Riccardo Chailly
Maria Joao Pires expects wrong concerto
Biography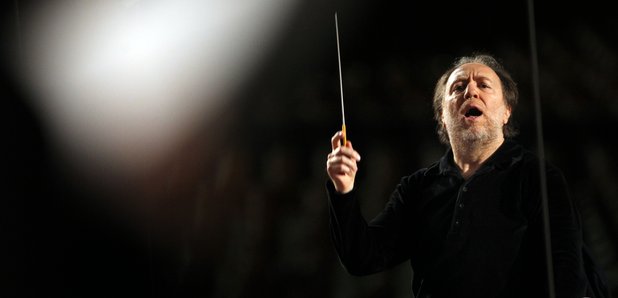 The Italian conductor Riccardo Chailly began his career as an opera conductor before making his name as a formidable conductor of symphony orchestras.
Chailly was born in Milan into a musical family and studied composition with his father Luciano Chailly as well as at the conservatories in Perugia and Milan.
At the tender age of 20 he became assistant conductor at La Scala and made his conducting debut there in 1978.
After stints with the London Philharmonic Orchestra and the Teatro Communale of Bologna he made his debut with the Concertgebouw Orchestra in Amsterdam and moved on to become chief conductor of the Royal Concertgebouw Orchestra.
During his time in Amsterdam he dedicated himself to performances of the standard symphonic tradition and significantly broadened the repertoire there with 20th century and contemporary music.
In 1995 he led the Mahler Festival that celebrated the 100th anniversary of Mahler's first concert at the Concertgebouw and it must have had a large impact because in 2011 he organised an international Mahler festival in Leipzig.
Chailly became the first music director of the Orchestra Sinfonica di Milano Giuseppe Verdi in 1999 and held the post in 2005 with his title there now Conductor Laureate with La Verdi.
Did you know?
In 2011 Chailly released a set of the nine symphonies and a generous number of overtures by Ludwig van Beethoven, performed by the Leipzig Gewandhaus Orchestra.
Passive aggressive compliments and bellowed swearing ahead.
The Leipzig Gewandhaus' recording of Brahms' Symphonies has won the Recording of the Year Award at the Gramophone Awards 2014
Find out more about Brahms' Violin Concerto in D. Watch and listen to different recordings and download your favourite.