Sarah Chang
Biography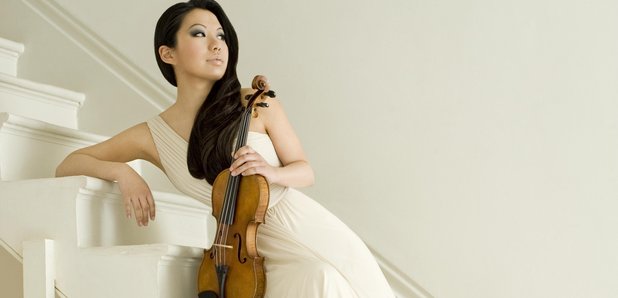 Award-winning American-born violinist Sarah Chang has been performing professionally since she was eight years old.
Life and Music
Born in Philadelphia to Korean parents and with a composer mother and violin teacher father, it was always likely she would be musical. Sarah began studying the violin aged four. Within a year she was performing with orchestras in the Philadelphia area.
Four years later Sarah auditioned for Zubin Mehta and Riccardo Muti, which immediately led to engagements with the New York Philharmonic and the Philadelphia Orchestra respectively.
Her first album 'Debut', featuring virtuoso pieces by Sarasate, Paganini, Elgar and Prokofiev, was released in 1992 and quickly reached the Billboard chart of classical best-sellers.
Sarah's subsequent releases have included the Tchaikovsky Concerto with the London Symphony Orchestra under Sir Colin Davis; the Paganini Concerto No.1 and works of Saint-Saëns with Wolfgang Sawallisch and the Vieuxtemps' Violin Concerto No.5 with Charles Dutoit leading the Concertgebouw and Philharmonia orchestras, respectively.
A recipient of the Avery Fisher Career Grant and the 1993 Gramophone award as 'Young Artist of the Year', Sarah is an exclusive recording artist with EMI Classics with whom she released her recording of the Bruch/Brahms violin concertos in 2009.
Did you know?
Sarah was named the US Embassy's Artistic Ambassador in 2011.
The violinist tells all on her love for Samuel Barber's violin concerto, as well as over-sharing on Twitter
The Classic FM Podcast features the week's top classical music stories and highlights of our interviews with classical stars. This week Anne-Marie hears from the biggest classical music stars in the world including Sarah Chang.
Sarah Chang is tells Classic FM why she's just as passionate about clothes as she is her music.
22 Sept: Intense, lyrical playing from Sarah Chang and the Dresden Philharmonic Orchestra conducted by Kurt Masur.