Joseph Calleja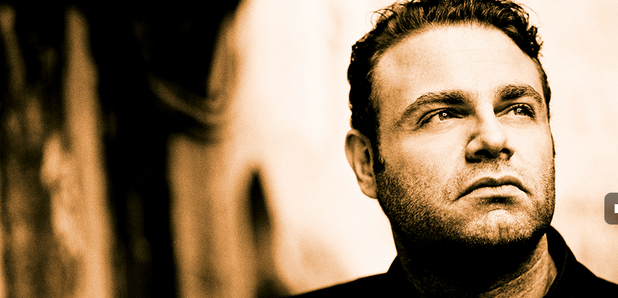 The tenor Joseph Calleja was born on the island of Malta on 22nd January 1978, and has already made a name for himself in many of the world's most prestigious opera houses. His debut album for the prestigious Decca Classics label, The Maltese Tenor, went to Number 1 in the UK classical charts.
Unlike many musicians who were performing while still in short trousers, Joseph Calleja didn't actually start studying singing until he was 16. He was inspired to do so after watching the film The Great Caruso which starred the tenor Mario Lanza.
Calleja then enthusiastically joined his local church choir and, not long after that, began studying with the Maltese tenor Paul Asciak, who still teaches him to this day.
In 1997, just three years after first embarking on singing, Calleja made his professional debut in the role of Macduff in Verdi's opera Macbeth, before going on to win a trio of prestigious operatic prizes which set him on the path to international acclaim.
Since 2003, Joseph Calleja has been one of the most successful recording artists for Decca Classics. His first two albums, The Golden Voice and Tenor Arias, both received very good reviews – but it was for his 2011 release The Maltese Tenor that he has received his greatest acclaim and commercial success to date.
Outside of the opera house, Calleja has performed in recital with a number of other famous opera stars, including the Russian soprano Anna Netrebko and the Welsh tenor BrynTerfel.
Calleja described himself as a 'Maltaholic', and in 2012 he became Malta's first Cultural Ambassador. Awarding him the honour, Malta's Culture Minister said "Joseph Calleja is a living testimonial to a culture of excellence, an excellence of culture as a country and as a nation we need to strive towards."

Did You Know?
Joseph Calleja is an inveterate tweeter. If you're already on Twitter, you'd be wise to follow him; unsurprisingly, his Twitter name is @maltesetenor.
Spoiler: the cow didn't like it.
The Maltese Tenor surprised the dame and gave her a very special serenade
This is an outstanding new album of opera arias, from one of the most exciting tenors on the opera stage today.
Classic FM's Jane Jones appraises this collection of the simplest and most heartfelt melodies from violin star, Joshua Bell
Joseph Calleja displays his considerable vocal talents with fine readings of well-loved works by Puccini, Verdi and others.
The Maltese tenor Joseph Calleja has got tongues wagging all over the place, with many referring to him as the next Pavarotti - is he worthy?
Coming from a small island without a great opera tradition, tenor Joseph Calleja's love of opera was inspired by a film starring the great Mario Lanza.