Minnesota Orchestra
Biography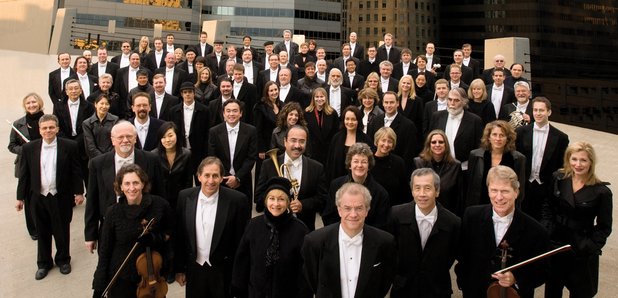 The Minnesota Orchestra, now in its second century, ranks among America's top symphonic ensembles, with a distinguished history of acclaimed performances in its home state and around the world.
Founded as the Minneapolis Symphony Orchestra, the ensemble gave its inaugural performance on November 5, 1903. The Orchestra played its first regional tour in 1907 and made its New York City debut in 1912 at Carnegie Hall, where it has performed regularly ever since. Outside the United States, the Orchestra has played concerts in Australia, Canada, Europe, the Far East, Latin America and the Middle East. Since 1968 it has been known as the Minnesota Orchestra.
In the early 1920s, the Minnesota Orchestra became one of the first ensembles to be heard on recordings, as well as on the radio—in 1923 it played a nationally broadcast concert under guest conductor Bruno Walter—and it has been recording and broadcasting ever since. Its landmark Mercury Living Presence LP recordings of the 1950s and 1960s, under Music Directors Antal Dorati and Stanislaw Skrowaczewski, have been reissued on compact disc to great acclaim
In addition to traditional concerts, the Minnesota Orchestra connects with more than 85,000 music lovers annually through educational programs including Young People's Concerts—a series which marks its centennial during the 2011-12 season—and Target Free Family Concerts.
Musicians also engage in such Orchestra-sponsored initiatives as the Adopt-a-School program, Side-by-Side rehearsals and concerts with young area musicians, and the UPbeat program, which establishes multi-year relationships with communities throughout the Twin Cities and around the state.
Did you know?
In 2008, the Orchestra established Jazz at Orchestra Hall, a jazz series featuring top performers from around the nation, and named Irvin Mayfield as the series' artistic director. American conductor Andrew Litton serves as artistic director for the Orchestra's beloved urban summer music festival, Sommerfest, which has been going for over 30 years.
Sibelius: Symphonies Nos 2 & 5
Listen to Osmo Vänskä's moving farewell speech as he ends his contract with the Minnesota Orchestra
The music director of the Minnesota Orchestra since 2003 has left his post, effective immediately.
Top Minnesota Orchestra Pieces
4 Sea Interludes Opus 33a (1)