Renaud Capuçon
Biography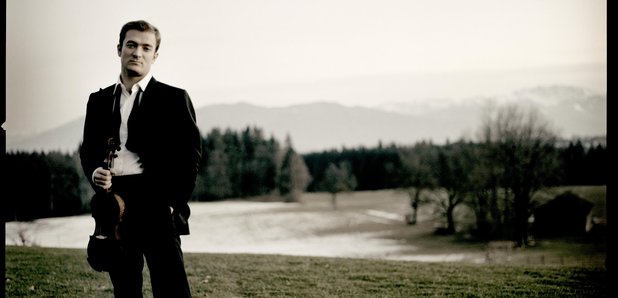 Renaud Capuçon has been described as one the most outstanding violinists performing today.
Life and Music
Born in Chambéry, Capuçon studied at the Paris Conservatoire, winning first prizes for both violin and chamber music. In 1995, he won the Prize of the Berlin Academy of Arts and went on to study with Thomas Brandis and later, Isaac Stern, Shlomo Mintz and Augustin Dumay.
At the invitation of Claudio Abbado he became concertmaster of the Gustav Mahler Jugendorchester, working closely with conductors such as Abbado himself, Barenboim , Boulez, Ozawa and Welser-Möst .
In 2000 he was awarded the title of New Talent of the Year by France's Victoires de la Musique, while an international jury named him 'Rising Star 2000'
Renaud Capuçon has been recording for Virgin Classics since 1999 and has built up a catalogue that ranges from Beethoven , Schubert , Mendelssohn and Brahms to Ravel , Milhaud, Martinů, Eisler, Kodály and Dutilleux. In the concert hall Renaud's partners in chamber music have included Martha Argerich and Daniel Barenboim .
Did you know?
As a soloist Capuçon has performed with major orchestras all over Europe, and has worked with conductors such as Bernard Haitink and Daniel Harding.
Edouard Lalo - Symphonie espagnole
Drive Featured Album, starting 25 January 2016 after 6pm
Find out about Bizet's Schubert: Piano Quintet in A ('Trout'). Watch and listen to recordings and download your favourite.