Tallis Scholars
The Tallis Scholars biography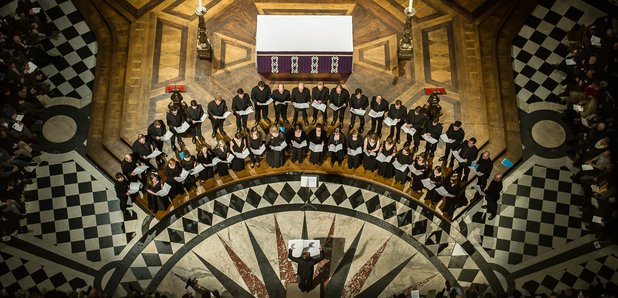 Founded in 1973 by their director, Peter Phillips, the Tallis Scholars have established themselves as the leading performers of Renaissance sacred music throughout the world
The Tallis Scholars have sung over 1,800 concerts of which over 1,200 have been performed overseas.
They first topped the Classical Charts in 1980 with a recording of Allegri's Miserere.
In 1987 their recording of two Masses by Josquin won the Gramophone Record of the Year award, the first recording of early music to win.
They've also picked up Grammy nominations in 2010 and 2011 and a Diapason d'Or de l'année in 2012.
It's not just nominations and awards the Tallis Scholars are famous for: after the success of E L James' novel, Fifty Shades of Grey, their recording of Tallis' Spem in Alium shot to the top of the Classical Charts when it was featured in the book.
2013 sees the ensemble celebrate their 40th anniversary, and embarking on an anniversary choral tour. Composers Gabriel Jackson and Eric Whitacre have both written special commissions to mark the occasion.
Did you know?
The Tallis Scholars have three 'finger fright' puppets named Top B Flat, Top D, and Top F, carried around by the sopranos - they've been known to help out in rehearsals and recordings...
The Tallis Scholars - Sainte-Chapelle
Listen to a preview of Eric Whitacre's new piece for the Tallis Scholars ahead of its release on March 18
John Brunning interviewed Peter Phillips, director of The Tallis Scholars
Bass-baritone Donald Greig's debut novel takes a look at the world of early music today and in the 15th century - he talks to Classic FM about it.
Let the Tallis Scholars transport you back to a golden age of choral music. Drive Featured Album, 25 February 2013
One of the best English composers is treated beautifully by the Tallis Scholars in this superb collection.