Steve Reich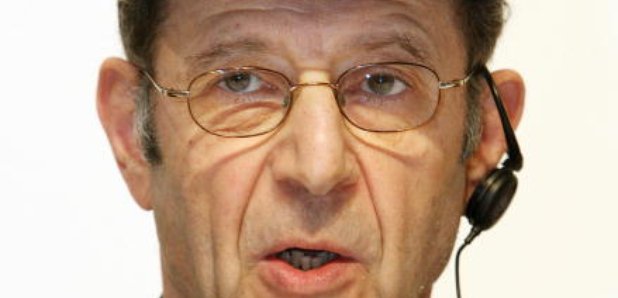 Described as "our greatest living composer" by The New York Times, Steve Reich is one of the most important and influential musicians of the contemporary era. His works have helped to define an entire genre of classical music called minimalism, and although Reich is now well into his seventies he continues to compose a large amount of music every year.
Steve Reich was born in New York in October 1936 and grew up both there and in California. A student of music and philosophy, he was taught by some of the most respected composers of the 20th century, including Luciano Berio and Darius Milhaud. His studies also encompassed a trip to Ghana to learn traditional African drumming and the study of Balinese gamelan instruments in Seattle.
A great many music venues around the world have commissioned Steve Reich to write something for them, including the Barbican in London, the Festival d'Automne in Paris for the 200th anniversary of the French Revolution, and the Brooklyn Academy of Music for a piece that was premiered there by the guitarist Pat Metheny.
Reich's back-catalogue is certainly eclectic: it includes symphonies and concertos alongside a digital video opera and pieces that feature taped speech interwoven with musical melodies.
Together with Philip Glass, Steve Reich is the most well-known founder of what is now known as minimalist music: the repetition, over a sustained period of time, of specific notes or phrases, often to very hypnotic effect.
Reich's awards cabinet must be overflowing by now: he's won everything from the Polar Music Prize (awarded jointly to the jazz saxophonist Sonny Rollins in 2007) to the Pulitzer Prize in Music (awarded in 2009 for his Double Sextet).
Many of the world's most respected living composers are all too keen to shower praise on Steve Reich, such is his influence on his contemporaries. As the composer John Adams said, "He didn't reinvent the wheel so much as he showed us a new way to ride".

Did You Know?
Before he earned enough money to make a living from composing music full-time, Steve Reich worked as a taxi driver and a social worker.
"Music for 18 Musicians" - Pulse
We got some tips from him at the Royal College of Music.
Leading figures in classical music were honoured in London
Reich trends water with Mallet Quartet and Dance Pattern, while his musical score to the September 11th attacks will divide
Top Steve Reich Pieces
Electric Counterpoint - Fast (movement 3)

Music for 18 Musicians: Pulses