Central Band of the Royal Air Force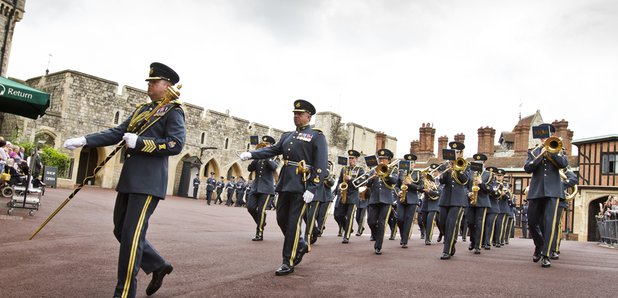 Established in 1920, the Central Band of the Royal Air Force is in huge demand, undertaking more than 300 engagements a year.
Two years after it was established, the Central Band of the Royal Air Force was the first military band to broadcast on radio. It was also the first military band to make a long-playing record.
The band has made many recordings. 'Salute To Heroes', released in 1990, went silver selling more than 60,000 copies in two years.
They travel more than 64,000 miles each year, representing the RAF at every major military event and performing at all of Britain's principal venues.
In 2005 the band found themselves in Australia to take part in Sydney's 'Edinburgh Tattoo'. Later in the year, another Tattoo took them to Moscow.
They are the first band outside of the USA to be awarded the 'John Philip Sousa Citation for Musical Excellence'.
Central Band musicians are required to support British forces on operations in Iraq and Afghanistan. They continue to be deployed as 'force protection', guarding installations and supporting helicopter and air transportation squadrons.
The band ended a 155-year tradition by including women in its ranks while taking part in the ceremony of Changing the Guard at Buckingham Palace.
Did you know?

In April 1955, HMV released a recording of the Central Band of the Royal Air Force playing what is to this day the most requested piece in its repertoire - Eric Coates' music for the film 'The Dambusters'.
Reach for the Skies album