The Choirgirl
Biography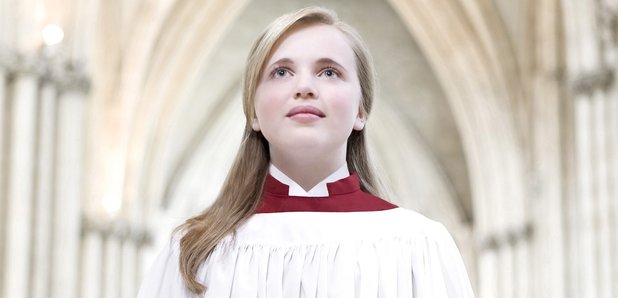 12-year-old Isabel sings in the choir at York Minster, where she has been a full chorister since 2006. In September 2010 she signed a record deal with the mighty Decca organisation, having emerged triumphantly as winner of a nationwide search to find Britain's most talented choirgirl.
Life and Music
Isabel was born in London in 1998, but she was little more than months old when she moved to Tuscany with her parents and three-year-old brother Jack. This was because her American father, James, is a celebrated wine critic whose job took him to Italy.
After the death of her English grandparents and her parents' separation, Isabel's mother moved back to England with her two children. They settled in York, where it was Isabel's piano teacher who suggested she should try for a choral scholarship at the Minster, even though she had no singing experience. Astonishingly, she was successful, and this talented Choirgirl found herself with a record deal and one of 2010's most anticipated classical albums.
Throughout the recording process for her debut album, Isabel was mentored by Aled Jones, who was about her age when he shot to fame as the boy treble who sang the haunting Walking in the Air, from the animated film The Snowman.
Isabel's first album, The Choirgirl, was an easy-to-love selection of pieces which span a variety of genres, playing to her familiar strengths in church choral music but also encompassing popular songs.
Did you know?
On her version of Bright Eyes, the theme from the tear-jerking rabbit odyssey Watership Down which gave Art Garfunkel his best-known solo hit, Isabel sings the vocal to a guitar accompaniment, and she has taught herself how to play that as well.
Isabel Suckling tells Classic FM about her forthcoming struggle with the pop chart's heavyweights.
Isabel Suckling, The Choirgirl, will be taking over Classic FM's Facebook at 12.30pm today to answer your questions.