Paavo Järvi
Biography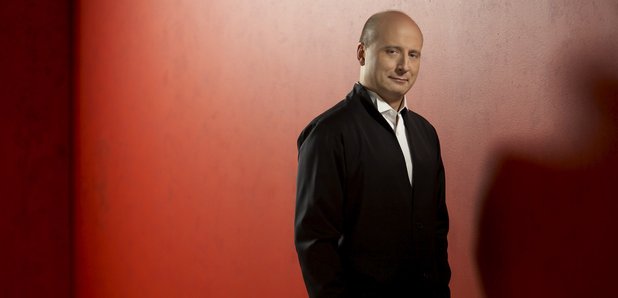 The Grammy award-winning Music Director of the Orchestre de Paris, Paavo Järvi, was born in Tallin, Estonia, in 1962 into a musical family. His father, Neeme, is a conductor while his siblings, Kristjan and Maarika, are also musicians.
- He studied at the Curtis Institute of Music under celebrated conductors Max Rudolf and Otto-Werner Mueller. His tutelage continued under the legendary Leonard Bernstein.
- Having served as principle conductor at the Malmö Symphony Orchestra for three years from 1994, Järvi was appointed music director at the Cincinnati Symphony in 2000.
- At the same time he was also the artistic director at the Deutsche Kammerphilharmonie in Bremen as well an artistic advisor to the Estonian National Symphony Orchestra.
- He was named Music Director Laureate at the Cincinnati Symphony in May 2011.
- His talents have also been utilised by the Frankfurt Radio Symphony Orchestra where he became principal conductor in 2006 and the Orchestre de Paris where he became their music director in 2010.
-Among the orchestras Järvi has guest conducted are the London Symphony Orchestra, the New York Philharmonic, the Chicago Symphony Orchestra, the Los Angeles Philharmonic and then Orchestre National de Paris.
Did You Know?
Paavo Järvi does much to highlight the works of fellow Estonian musicians. These include Arvo Pärt, Erkki-Sven Tüür, Lepo Sumera and Eduard Tubin.
Deutsche Kammerphilharmonie
Drive Featured Album, starting 25 January 2016 after 6pm
Find out more about Brahms' Piano Concerto No.1 in D minor. Watch and listen to different recordings and download your favourite.
Drive Featured Album, starting Monday 26 October 2015 after 6pm.
Drive Featured Album, from 17 August 2015 after 6pm.