National Youth Wind Orchestra
Biography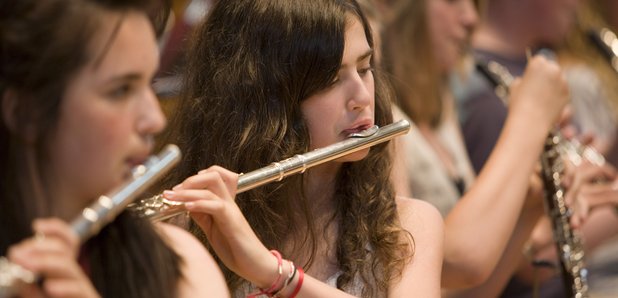 The National Youth Wind Orchestra of Great Britain is an educational body dedicated to offering support, encouragement and the some of the best tuition to all young players.
NYWO was formed in 1968 by the late Eric McGavin as the British Youth Wind Orchestra. In 1986 the title National was taken to reflect the very high standard of the orchestra.
The main orchestra, which has 72 members aged 15-21 from different parts of the UK, meets twice a year at Easter and in the summer for residential courses lasting 12 days each.
Directed by renowned national and international conductors and accompanied by professional tutors from major colleges and conservatoires, a full range of concerts are given each year in venues throughout the country and abroad.
Did you know?
World-renowned conductor Sir Simon Rattle is the NYWO's patron.