Steven Isserlis
Biography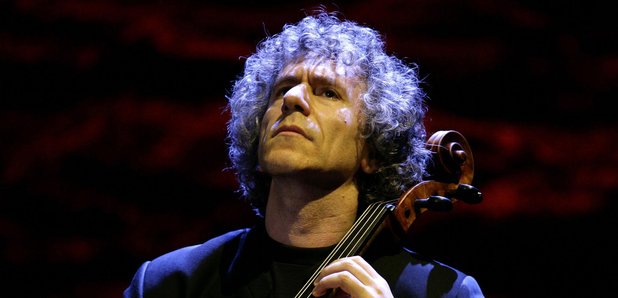 The son of a music teacher and a keen amateur musician, acclaimed cellist Steven Isserlis was born in London in 1958. He plays as both a soloist and chamber musician and his distinctive sound and wide repertoire has won him legions of dedicated admirers the world over.
- Leaving school at the age of 14, Isserlis travelled to Scotland where he studied under the watchful eye of cello teacher Jane Cowan.
- Steven Isserlis has played with many of the foremost period instrument orchestras including the Orchestra of the Age of Enlightenment with Simon Rattle, and Philharmonia Baroque with Nicholas McGegan.
- He has also been behind a number of festivals in conjunction with collaborators such as pianist and composer Stephen Hough, violist Tabea Zimmerman and violinist Joshua Bell among others.
- Noted composers such as John Taverner, Wolfgang Rihm and Douglas Weiland have all written new pieces of music for him.
- Isserlis is Artistic Director of the International Musicians Seminar, Prussia Cove in Cornwall.
- He was awarded in the CBE in 1998 in recognition of services to music.
- February 2008 saw his debut directing from the cello when he led the Irish Chamber Orchestra in Dublin.
Did You Know?
Steven Isserlis has written two children's books based on the lives of Beethoven (Why Beethoven Threw the Stew) and Handel (Why Handel Waggled His Wig).
Steven Isserlis: ten things you never knew
The brilliant British cellist is known for premiering contemporary classics, writing children's books - and his hair.
Ravel's Kaddish for cello and strings
The British cellist warns of troubled times ahead for musicians.
World-famous cellist Steven Isserlis says it's not just about the technique…
Top Steven Isserlis Pieces
The Carnival of the Animals - The Swan

Johann Sebastian Bach (1685-1750 : Germany)

Soloists: Steven Isserlis
Record Label: Hyperion
Catalog: CDA 675412