Yundi
Biography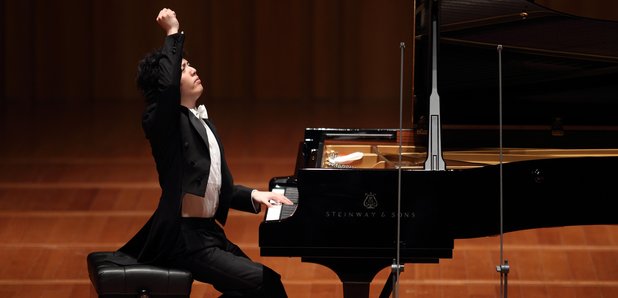 Yundi is a Chinese classical pianist. Over the course of his career he has been regarded as a leading exponent of Chopin's music.
Life and Music
Born in 1982 in Chongqing, Yundi began piano studies at age seven. Soon after, he moved to Shenzhen, where he trained with Professor Zhaoyi Dan at the Shenzhen Arts School.
Yundi (formerly known as Yundi Li) was propelled on to the international music scene in 2000 when he won first prize at the Chopin International Piano Competition in Warsaw. At 18 years of age, he was not only the youngest and first Chinese winner in the history of the prestigious competition, but also the first pianist to be awarded the first prize for 15 years. He then embarked upon six years of intensive musical studies at the Hochschule für Musik und Theater Hannover.
Yundi has collaborated with such prestigious orchestras as the Mariinsky Orchestra, Berlin Philharmonic, Vienna Philharmonic, London Symphony Orchestra, Zurich Chamber Orchestra, Philadelphia Orchestra, San Francisco Symphony and Toronto Symphony Orchestra.
Yundi has released eight CDs and DVDs worldwide. In 2007, he became the first Chinese pianist to record live with the Berlin Philharmonic and Seiji Ozawa.
Did you know?
In recognition of his contribution to Polish culture, the Government of Poland presented a Gold Medal for Merit to Culture 'Gloria Artis' to Yundi in 2010, also the year of Chopin's 200th anniversary.
Chopin Nocturne Op. 9 No. 2
We asked classical star Yundi
On the release of his new album, Live in Beijing, pianist Yundi tells Classic FM why he chose to record an all-Chopin album.