Bath Philharmonia
Bath Philharmonia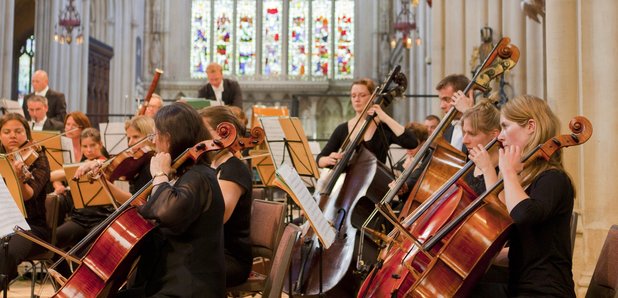 Bath Phil is one of the leading professional orchestras in the South West. Its players are some of the finest and most experienced orchestral musicians in Britain and led by Music Director Jason Thornton.
Performing 20-25 times per annum, the orchestra works regularly with a roster of international soloists, including Nicola Benedetti, Peter Donohoe, Sumi Jo, Sarah Connolly, Natalie Clein, Sir Willard White, James Gilchrist, Benjamin Grosvenor, Tasmin Little, Jennifer Pike and Michael Collins. The orchestra regularly tours throughout the south west region including recent performances at the Colston Hall, Hall for Cornwall Truro, Octagon Yeovil, Roseland Festival, Fishguard Festival, Beaminster Festival, Frome Festival and the Bath International Music Festival.
Bath Phil prides itself on innovative programming. In 2010 its celebration of the 200th anniversary of Bath resident and international castrato Venanzio Rauzzini, with a performance of Exsultate Jubilate with Radu Marian (a male soprano) in Bath Abbey received national press coverage on Radios 3 & 4, BBC News, Channel 4 News and Page 3 of The Guardian. Recently Bath Phil made its recording debut with Paul Carr's Requiem for An Angel, receiving excellent reviews in both BBC Music Magazine and Gramophone as well as being named disc of the week on Classic FM in November 2010.
Bath Phil has a vibrant education portfolio and has spent the previous two years working with Young Carers in Bath & North East Somerset and Wiltshire, resulting in performances at the Bath International Music Festival and Greenbelt Festival. Bath Phil is committed to continuing its work with Young Carers.