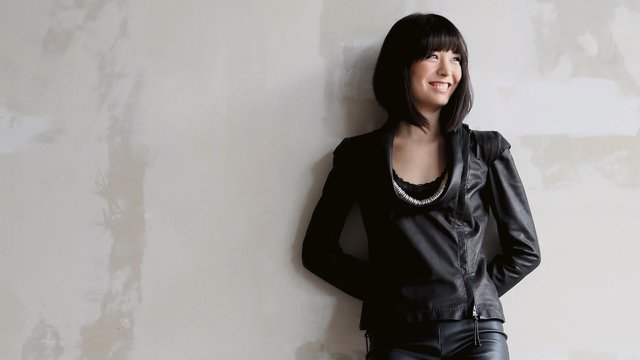 Biography
Alice Sara Ott was born in 1988 in Munich, Germany, to a German father and Japanese mother.

The young girl decided she wanted to become a pianist after being taken to a concert when she was three years old. She started piano lessons the following year, and studied at the Salzburg Mozarteum from the age of 12.

Ott has won awards at a number of piano competitions, including first prize at the 2004 Pianello Val Tidone Competition.

She has worked with the world's leading conductors, including Lorin Maazel, Neeme Järvi, Sakari Oramo, Osmo Vänskä, Vasily Petrenko and Myung-Whun Chung.

The Guardian, commenting on a performance with the London Symphony Orchestra, said that Ott "gave the kind of gawp-inducing bravura performance of which legends are made."

Recording exclusively for Deutsche Grammophon since 2008, Ott has released albums of works by Beethoven, Liszt and Mussorgsky, among others.

Her debut concerto album – works by Tchaikovsky and Liszt with Münchner Philharmoniker and Thomas Hengelbrock – was named Editor's Choice in both the International Piano and Classic FM Magazine.

Her CD The Chopin Project, a collaboration with Icelandic composer Ólafur Arnalds, reached No.1 in the Official UK Classical Chart and the iTunes chart in 25 other countries. They took the project on a European tour in September 2015, including performances in Copenhagen, Hamburg, Moscow, St. Petersburg, Frankurt, Paris and London.
View more
Discover Alice Sara Ott
Best Alice Sara Ott recordings
Piano Sonata No. 17 in D Major, D. 850: IV. Rondo (Allegro moderato)
Alice Sara Ott
Pictures At An Exhibition: Promenade
Alice Sara Ott
Pictures At An Exhibition: The Great Gate of Kiev
Alice Sara Ott
Most shared Alice Sarah Ott features