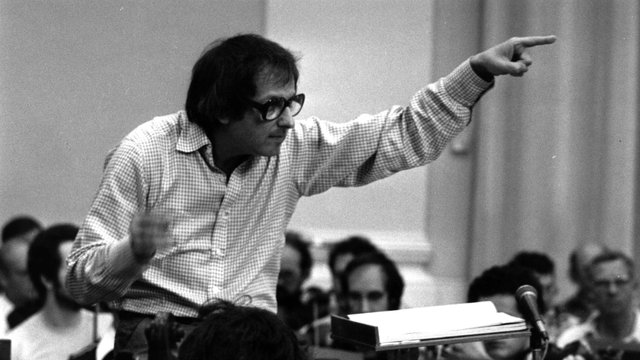 André Previn
Life and Music

A regular guest with the world's major orchestras, both in concert and on recordings, André Previn frequently works with the Boston Symphony Orchestra, New York Philharmonic and Vienna Philharmonic.

As a pianist, Previn enjoys recording and performing song recitals, chamber music and jazz. He has given recitals with Renée Fleming at the Lincoln Center and with Barbara Bonney at the Mozarteum in Salzburg.

He regularly gives chamber music concerts with Anne-Sophie Mutter and Lynn Harrell, as well as with members of the Boston and London Symphony orchestras, and the Vienna Philharmonic.

Previn has enjoyed a number of successes as a classical composer. His first opera, A Streetcar Named Desire, was awarded the Grand Prix du Disque. Highlights include the premiere of his Double Concerto for Violin and Double Bass for Anne-Sophie Mutter and Roman Patkoló, premiered by the Boston Symphony in 2007.

His Harp Concerto commissioned by the Pittsburgh Symphony premiered in 2008; his work Owls, was premiered by the Boston Symphony Orchestra in 2008; his second opera, Brief Encounter, commissioned by the Houston Grand Opera premiered in 2009; and his double concerto for violin and viola, written for Anne-Sophie Mutter and Yuri Bashmet, received its premiere in 2009.

Previn is fondly remembered in Britain for his performance on the Morecambe and Wise Christmas Show in 1971, which involved his conducting a performance of Edvard Grieg's Piano Concerto with Eric Morecambe as the inept soloist. "Taxi drivers still call me Mr Preview," says Previn.

Did you know?

For his 80th birthday celebrations in 2009, Carnegie Hall presented four concerts which showcased the diversity of his career.
View more
Discover André Previn
Best André Previn recordings
Piano Concerto No. 5 Opus 73 in Eb major (2)
Ludwig Van Beethoven
Romeo and Juliet Opus 64 (Act I: Dance of the Knights)
Sergei Prokofiev
Piano Concerto No. 2 in C minor Opus 18 (1)
Sergei Rachmaninov
Most shared André Previn features