Maria Callas
Biography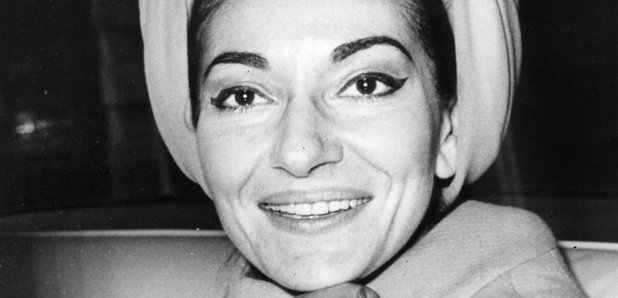 Considered one of the most gifted performers of her generation, Maria Callas has continued to cast a spell over audiences, both young and old, long after her untimely death in 1977.
Life and Music
Brought up in America, Maria returned to her native Greece in 1937. Two years later, aged 15, she appeared as Santuzza in the Athens Conservatorium production of Cavalleria Rusticana.
By the age of 23, Maria had appeared in Tosca, Fidelio, La Gioconda, Die Walkure and Turandot. So began the career that became a legend and her infamous love affair with Aristotle Onassis before he married Jacqueline Kennedy.
23 complete recordings of twenty different operas and eleven recital discs make up the legacy of Maria Callas's recordings for EMI, from the first Lucia di Lammermoor of February 1953 to the second Tosca of December 1964 - an average of two complete operas and one recital per year during the glory years.
To these treasures must be added a number of 'live' recordings of various operatic performances and concerts not originally recorded by EMI but which the company has now acquired for distribution.
Since, Maria's death a box-set celebrating the great diva's life and music has been produced, adding to a great legacy of works by the great soprano both on and off-stage.
Did you know?
The 30th anniversary of the death of Maria Callas was honoured by a €10 Greek Maria Callas commemorative coin, minted in 2007. Her image is shown in the obverse of the coin, while on the reverse the National Emblem of Greece with her signature is depicted.
Singing Carmen HABANERA - Covent Garden
Auction in Monaco reaches higher than expected price.
The Academy Award-winning actress will take on the role of legendary diva Maria Callas in Master Class for HBO
One of the world's greatest, most glamorous sopranos - and all the best pictures from her incredible career
Maria Callas was one of the outstanding soprano singers of the 20th century. Ninety years after her birth, this diva's extraordinary voice and acting – captured on albums, CDs and DVDs – continue to enchant people the world over.
Find out more about Rossini's The Barber of Seville. Watch and listen to different recordings and download your favourite.
Top Maria Callas Pieces
Giacomo Puccini (1858-1924 : Italy)

Conductor: Victor de Sabata
Ensemble: Orchestra of La Scala, Milan
Soloists: Maria Callas
Record Label: EMI
Catalog: CDC 5572112

Gianni Schicchi: O Mio Babbino Caro

Conductor: Tullio Serafin
Ensemble: Chorus & Orchestra of the Teatro alla Scala, Milan
Soloists: Maria Callas
Record Label: HMV Classics
Catalog: HMV 5755992