Angela Gheorghiu
Biography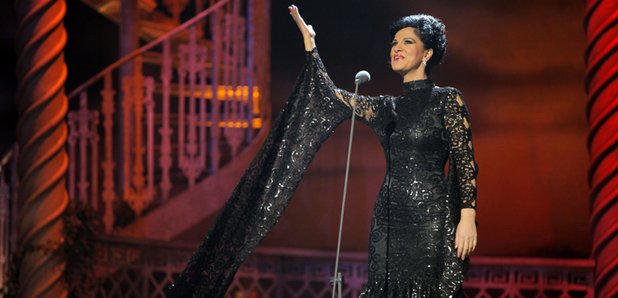 Romanian-born Angela Gheorghiu is one of the most famous contemporary sopranos in the world. An intense and passionate stage actress, she is particular noted for her performances in the operas of Verdi and Puccini.
Life and Music
The daughter of a train driver, Angela sang opera music from a very early age. She studied singing at the Bucharest Music Academy from the age of 13 and after her graduation she sought an international career as an opera singer. She made her professional debut as Mimi in 'La Bohème' in 1990 at the Cluj Opera.
In 1992 she made her international debut at Covent Garden as Zerlina in 'Don Giovanni'. In 1994, she was auditioned by the great conductor Sir Georg Solti for a new production of 'La Traviata' and it was her performance as Violetta that really led to international stardom.
In 1996 Gheorghiu released her debut album, Duets and Arias, with her then husband Roberto Alagna, followed by the Gramophone Award-winning 1997 CD of Puccini's rarely recorded opera La Rondine. Four years later she was named Female Artist of the Year at the Classical BRIT Awards.
Gheorghiu regularly performed with her husband Roberto Alagna, first in 2000/01 in the title roles of Roméo et Juliette, which received rave reviews. Then, in January 2001, they starred in Verdi's Requiem with the Berlin Philharmonic Orchestra and in Verdi's Il Trovatore, released in February 2003.
In June 2006 Gheorghiu made her stage debut in Tosca at the Royal Opera House, Covent Garden in a new production that was dedicated to her. In 2008 she performed the title role in the world premiere of the opera Marius et Fanny, by composer Vladimir Cosma.
Did you know?
In 2011 Gheorghiu sang in the Royal Opera House's revival of Faust, which was broadcast live in cinemas across the world.
Vissi d'arte - Tosca - Puccini
The soprano explains why singers are scared of Puccini opera, and tells us what she really thinks of Bruno Mars
The Classic FM Podcast features the week's top classical music stories and highlights of our interviews with classical stars. This week Anne-Marie hears from the biggest classical music stars in the world including Angela Gheorghiu.
Find out more about Puccini's Gianni Schicchi. Watch and listen to different recordings and download your favourite.
Find out more about Puccini's Madama Butterfly. Watch and listen to different recordings and download your favourite.
This repertoire of great 19th and 20th century lyric, bel canto and verismo roles fits Angela Gheorghiu like a glove
Angela Gheorghiu is renowned for her stunning voice, her glamorous appearance – and for her diva-like demands.
Angela Gheorghiu's innate musical ability has inspired in her a long-term love affair with Puccini, as she tells Classic FM.
Top Angela Gheorghiu Pieces
Gianni Schicchi: O Mio Babbino Caro

'Follie! Delirio vano è questo!' - 'Sempre libera'