Ida Haendel
Ida Haendel Biography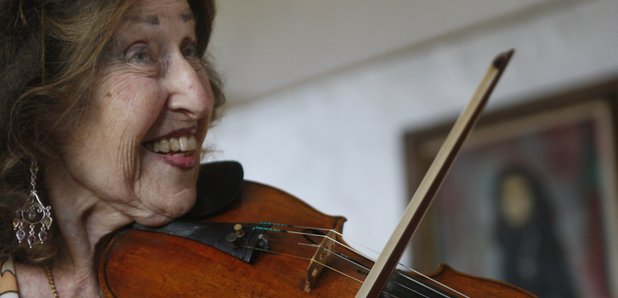 Ida Haendel is one of the world's best-loved and most respected violinists. As well as a long, prodigious and star-studded career, she has continued to tour internationally well into her 80s.
Ida Haendel was born on December 15th 1928 in Chełm, Poland.
She first took up the violin at the tender age of three, using her father's instrument.
When she was only seven, Haendel was competing against the likes of David Oistrakh, becoming the first winner of the Henryk Wieniawski Violin Competition in 1935.
Haendel made her London debut in 1937 in a performance conducted by Sir Henry Wood.
She has made various legendary recordings of core violin repertoire over the years, including a 1948 recording of Beethoven's violin concerto with the Philharmonia.
In 1991 she was given a CBE by the Queen.
In 2000, Haendel paid tribute to her former teacher George Enescu by recording his violin sonata with Vladimir Ashkenazy at the piano.
Coming full circle, in 2011 Haendel became a judge for the Henryk Wieniawski Violin Competition (at which she performed back in 1935) in 2011.
Music
This week, marvel at the talent of octogenarian violinist Ida Haendel. Album of the Week, 17 June 2013.