Alan Gilbert
Biography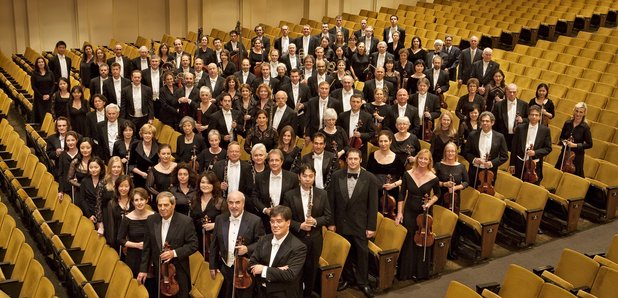 Alan Gilbert is an American conductor and violinist.
Life and Music
Alan Gilbert was born in New York City, into a New York Philharmonic family. Both his father, Michael Gilbert, and his Japanese mother, Yoko Takebe, have had careers as violinists in the Philharmonic.
In the 1980s Gilbert studied music at Harvard University, where he was music director of the Harvard Bach Society Orchestra in 1988–89. While in Boston, Gilbert also studied with violinist Masuko Ushioda at the New England Conservatory of Music. After obtaining his degree at Harvard, Gilbert studied conducting at the Curtis Institute of Music and the Juilliard School of Music with Otto-Werner Mueller. In 1994, he won the Georg Solti prize, which garnered him a week's private tutoring with maestro Solti. Also in 1994, Gilbert won first prize at the International Competition for Musical Performance in Geneva.
Gilbert became the Chief Conductor of the Royal Stockholm Philharmonic Orchestra in January 2000, his first leadership post with an orchestra.
In 2001, Gilbert conducted his first Santa Fe Opera production, Verdi's Falstaff. In 2003, he became Santa Fe Opera's first Music Director.
Gilbert is a conductor who has built much of his reputation conducting contemporary and American music, and his appointment by the Philharmonic marks somewhat of a shift by the orchestra away from his more conservative predecessors Lorin Maazel, Kurt Masur, and Zubin Mehta.
He became Principal Guest Conductor of the NDR Symphony Orchestra since 2004. He made his conducting debut at the Metropolitan Opera in November 2008, with an acclaimed performance of John Adams' new opera, Doctor Atomic.
Did you know?
Gilbert is the first person to hold the William Schuman Chair in Musical Studies at the Juilliard School. The position includes coaching, conducting, and performance master classes, and Gilbert assumed the post in the fall of 2009.