Rachel Barton Pine
Biography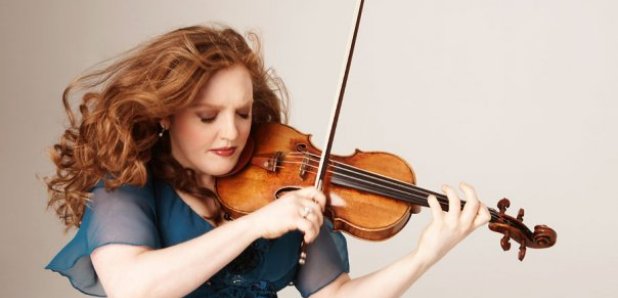 An extraordinary violinist, dubbed the 'musical Pac-Man' for her ability to perform so many different styles - including classical, doom metal, folk and jazz.
Born on 11 October 1974, Rachel was home-schooled and started playing violin at 3.
She debuted with the Chicago Symphony aged 10 and performed at many other renowned venues as a child and teenager.
By 14, she was contributed significantly to her family's income by performing at weddings and in orchestras.
In 1992, aged 17, she became the youngest and first American gold medal winner at the Johann Sebastian Bach International Competition in Leipzig.
When she was 20, she was severely injured when the doors of a train trapped the strap of her violin case. Her accident resulted in a change in safety procedures on the trains.
After a two-year recovery period, following numerous surgeries, she resumed her career.
Barton Pine is a huge fan of heavy metal bands including AC/DC, Black Sabbath, Megadeth and Metallica. She has jammed with a number of them.
In February 2009, she joined the thrash/doom metal band Earthen Grave, where she performs on a 6-string electric violin. In a 2010 concert at Chicago's Millennium Park, Pine soloed in the Tchaikovsky Violin Concerto before changing into black leather to play electric violin with Earthen Grave.
She often incorporates orchestral versions of rock pieces into her coaching sessions.
Barton Pine plays in the chamber music group, Trio Settecento, exploring rare baroque repertoire.
She has appeared as a soloist with orchestras around the world under conductors such as Zubin Mehta, Neeme Järvi, Marin Alsop and Plácido Domingo.
Barton Pine has started a foundation to promote the study and appreciation of classical music, including string music by black composers.
Rachel Barton Pine with Earthen Grave