Dame Emma Kirkby
Biography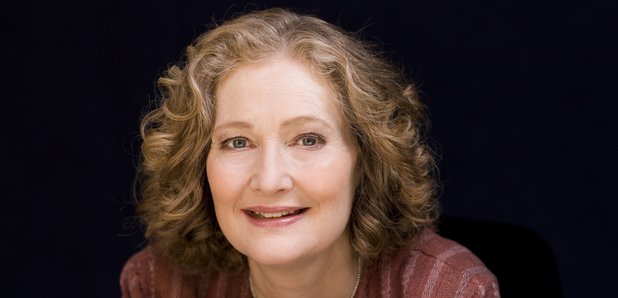 Dame Emma Kirby is a British soprano singer and one of the world's most renowned early music specialists.
Life and Music
Dame Emma joined the Taverner Choir in 1971 and in 1973 began her long association with the Consort of Musicke.
Emma took part in the early Decca Florilegium recordings with both the Consort of Musicke and the Academy of Ancient Music, at a time when most college-trained sopranos were not seeking a sound appropriate for early instruments. She therefore had to find her own approach, with enormous help from Jessica Cash in London, and from the directors, fellow singers and instrumentalists with whom she has worked over the years.
To date she has made well over a hundred recordings of all kinds, from sequences of Hildegarde of Bingen to madrigals of the Italian and English Renaissance, cantatas and oratorios of the Baroque, works of Mozart, Haydn and J. C. Bach.
In 1999 Emma was voted Artist of the Year by Classic FM Radio listeners; in November 2000 she received the Order of the British Empire, and in June 2007 was delighted to be included in the Queen's Birthday Honours List for appointment as a Dame Commander of the Order of the British Empire.
Did you know?
Originally, Emma Kirkby had no expectations of becoming a professional singer. As a classics student at Oxford and then a schoolteacher she sang for pleasure in choirs and small groups, always feeling most at home in Renaissance and Baroque repertoire.
Bach's Pergolesi with Emma Kirkby
Leading soprano Dame Emma Kirkby was awarded the Queen's Medal for Music 2010 by the Queen at Buckingham Palace.
Bob Jones' pioneering podcast series dedicates time to the artists and organisations that make the classical world turn - this week he talks to Dame Emma Kirkby.
Find out more about Vivaldi's Motet in E (RV630). Watch and listen to different recordings and download your favourite.
Find out more about Purcell's Dido and Aeneas. Watch and listen to different recordings and download your favourite.
Dame Emma Kirby cements her formidable reputation with Montéclair works that she instills with grace and lightness
Top Dame Emma Kirkby Pieces