Yo-Yo Ma
Biography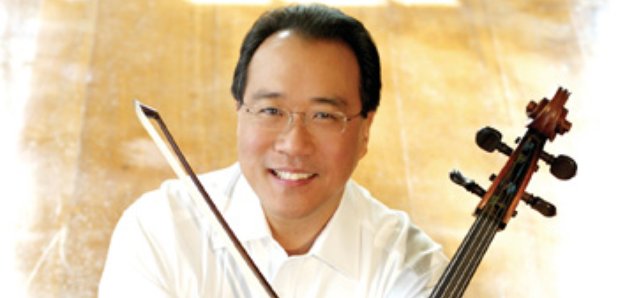 Yo-Yo Ma is a formidable cellist and non-stop touring artist. He claims to have been away from home for 20 out of the past 30 years and has released almost 60 CDs.
Life and Music
Born in 1955 to Chinese parents living inParis, Yo-Yo had a very musical upbringing. His mother was a singer, while his father was a conductor and composer.
He began to study the violin, then the viola, before taking up the cello. When he was seven years old he and his family moved toNew Yorkand soon afterwards he appeared on American television in a concert conducted by Leonard Berstein.
He studied cello at the Juilliard School of Music inNew Yorkbefore following a postgraduate arts education atHarvardUniversity.
He has performed with most of the world's major orchestras and won numerous awards including a mantelpiece-full of Grammys. His recordings and performances of Johann Sebastian Bach's suites for unaccompanied cello are particularly acclaimed, and he has also played a good deal of chamber music.
Yo-Yo Ma is the founder of the Silk Road Project, a musical and educational initiative promoting the study of the cultural, artistic and intellectual traditions along the ancientSilk Roadroute.
Did you know?
Yo-Yo Ma has a reputation for having one of the most eclectic repertoires in classical music. He has performed and recorded Baroque pieces on period instruments, American bluegrass music, traditional Chinese melodies, Argentinian tangos, Brazilian music as well as soundtracks to the films 'Crouching Tiger Hidden Dragon' and 'Memoirs of a Geisha'.
Prelude from Bach's Cello Suite No. 1
Accompanied by his sister, and playing for JFK. What were you doing when you were 7?
"Do you still remember me? Now I am 10 years old."
Album of the Week, starting Monday 14 September 2015 after 10am.
A collection of some of Yo-Yo Ma's greatest recordings, brought together for the very first time. Album of the Weekend, 24-25 August 2013.
Yo-Yo Ma's Vivaldi disc reveals the cellist's passion for getting under the skin of music's greatest heroes…
Top Yo-Yo Ma Pieces
Johann Sebastian Bach (1685-1750 : Germany)

Soloists: Steven Isserlis
Record Label: Hyperion
Catalog: CDA 675412