National Children's Orchestra
Biography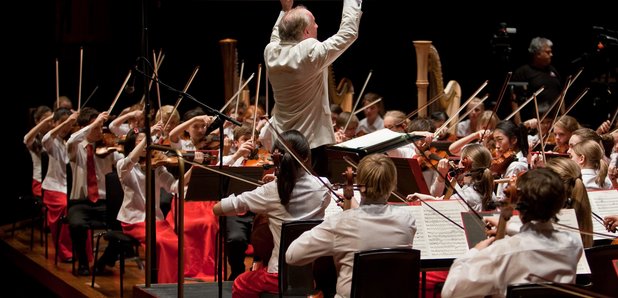 Classic FM has worked with the National Children's Orchestra for a number of years, giving talented children right across the country the opportunity to play in a full symphony orchestra.
The National Children's Orchestras of Great Britain (NCO) was founded by Vivienne Price in 1978 to provide younger musicians with the opportunity to develop their talents in a national symphonic orchestra. NCO is the only organisation that operates on a national scale in the UK catering for children in the 7-14 years old age group who show an early spark of musical talent and potential.
"We are parents of a child who has attended many youth orchestras and two of the UK's specialist music schools. In our view, the NCO is quite simply the most outstanding of all British youth music institutions." NCO Parent
NCO offers unique and life-changing opportunities for young musicians in six National age-banded Orchestras. These meet throughout the year on residential courses during the school holidays:
Main Orchestra, Under 13 Orchestra, Under 12 Orchestra, Under 11 Orchestra, Under 10 Orchestra and Training Orchestra (for young string players).
As well as the National Orchestras, members can join one of six NCO Regional Orchestras in their local area. These meet monthly around the country and are a brilliant chance for members of all ages to meet with other NCO musicians from their local area and rehearse exciting new repertoire.
To ensure as many young musicians have the chance to play with NCO as possible they also offer Associate Membership of Regional Orchestras to players who narrowly miss out on a place at audition.
To find out more about the NCO, visit www.nco.org.uk
NCO performing Gershwin - Video
Auction house Brompton's is donating a cello to the orchestra, as well as £6,000 from the sale of a violin
Bristol concert tomorrow also includes works by Malcolm Arnold and Eric Coates, conducted by Peter Stark
Join the National Children's Orchestra on a Tour de France-inspired bike ride - and concert, of course!
It's 35 years since the first National Children's Orchestra of Great Britain was founded, so join us as we take a look back through the archives
Top NCO Pieces
Symphony No. 55 in Eb major (4)

Symphony No.14 in A major (4)