Ludwig van Beethoven
Beethoven Biography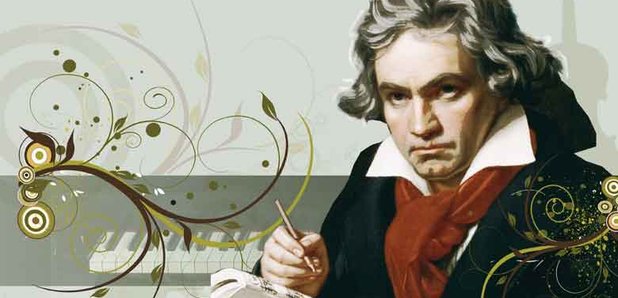 Ludwig van Beethoven (1770-1827) was a German composer and pianist, who is arguably the defining figure in the history of Western music.
Ludwig Van Beethoven was born in December 1770, but no-one is completely sure on which date. He was baptized on the 17th.
The earliest recorded piece that Beethoven composed is a set of nine piano variations, composed in 1782.
Beethoven moved to Vienna in 1792, where he met influential composers like Haydn and began to compose in earnest.
By 1796, he had begun to suffer from tinnitus and was losing his hearing.
Beethoven composed his Piano Sonata No. 14 ('Moonlight') in 1802.
The Third Symphony, known as the 'Eroica', was completed in 1804. It went on to redefine the symphony as a genre.
The opening motif to the Fifth Symphony from 1808 is one of the most famous musical excerpts in history.
The 'middle period' of Beethoven's career also saw him compose piano works like the Waldstein and Apassionata sonatas, as well as his only opera, Fidelio, which went through countless rewrites and revisions.
Beethoven's Ninth Symphony, the 'Choral' from 1824, is another work of his that has remained infinitely popular. It was the first time that a composer had used choral voices in a major symphony.
Ill health and increasing deafness caused a drop in productivity at the end of Beethoven's life, but he still managed to produce important works like his 'Late Quartets' in 1825, which were wildly inventive for the time.
Beethoven died in Vienna on the 26th March 1827 after a long illness that has variously been attributed to alcohol, hepatitis, cirrhosis and pneumonia.
Did you know?
Beethoven composed only one opera, Fidelio, which took years to get right. He re-wrote one aria no fewer than 18 times and came up with four different overtures before deciding upon the one he liked.
Beethoven: 20 facts about the great composer
He reinvented the symphony, and redefined piano sonatas - but there's much more to learn about Ludwig van Beethoven, the man who changed music forever
Ludwig Van Beethoven: "Don't only practise your art, but force your way into its secrets."
From his earliest days as a prodigy in Bonn, Ludwig van Beethoven's great ambition had been to travel to Vienna to meet - and take lessons with - the man he knew was the greatest living composer, Wolfgang Amadeus Mozart.
Beethoven's family were a powerful influence on him, helping to create both the tension as well as the passion that underlie his greatest music.
Part 1: Passion and Anger 1770 - 1802, from Beethoven's birth to the Symphony no. 2 get to know more about Beethoven's early life and music
Find out more about Beethoven's Symphony No. 1 in C major. Watch and listen to different recordings and download your favourite.
From the experimental Symphony No. 1 to the 'Choral' Symphony No. 9, symphonic music doesn't get much bigger, better or more important than Beethoven
Find out more about Beethoven's Symphony No.5 in C minor. Watch and listen to different recordings and download your favourite.
John Suchet has encrypted a special message in the score of this piano classic - can you find it?
Which piece would you want to listen to in your final moments?
Drive Featured Album, starting Monday 12 October 2015 after 6pm.
Drive Featured Album, from 14 September 2015 after 6pm.
Beethoven Recently Played
What Beethoven music did we play and who performed it?
Love Beethoven? Click the like button to add him to your Facebook