Jean-Yves Thibaudet
Biography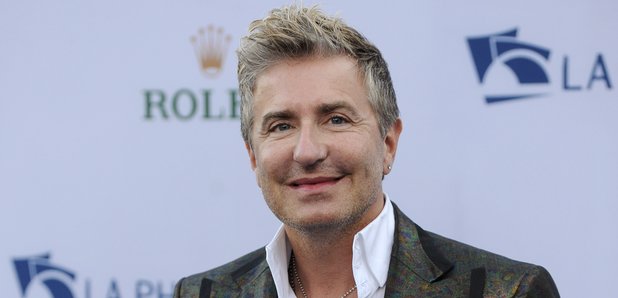 Jean-Yves Thibaudet is a French virtuoso pianist equally at home in chamber music, recitals and the orchestral repertoire.
Life and Music


Of French and German heritage, Jean-Yves Thibaudet was born in Lyon, where he began his piano studies at the age of five and gave his first public appearance when he was seven. At twelve, he entered the Paris Conservatoire, where his teachers were Aldo Ciccolini and Lucette Descaves, a friend and collaborator of Ravel. He won the Conservatoire's premier prix at 15 and three years later won the Young Concert Artists Trust auditions in New York.
Since then, Thibaudet has collaborated with virtually every major orchestra and conductors such as Alsop, Ashkenazy, Blomstedt, Chailly, Dutoit, Gergiev, Levine and Tilson Thomas.
His large, diverse and prize-winning discography features works by Brahms, Chopin, Debussy, Liszt, Mendelssohn, Messiaen, Rachmaninov, Ravel, Saint-Saëns, Satie, Schumann, Shostakovich and Strauss. He has also made successful forays into the world of jazz, including the album Conversations with Bill Evans and a CD of music by Duke Ellington.
In 2001, Thibaudet was made a Chevalier de l'Ordre des Arts et des Lettres by the French government, and in 2007, he was awarded the Victoire d'Honneur, a lifetime achievement award and the highest honour given by France's Victoires de la Musique.

Did you know?
Thibaudet was the soloist on the Oscar and Golden Globe-winning soundtrack of Atonement and on that of the Oscar nominated Pride and Prejudice.
Jean-Yves Thibaudet: 10 things you didn't know about the world's most stylish pianist
Discover the French pianist who wears Vivienne Westwood at his concerts.
Grieg Piano Concerto in A minor
Top Jean-Yves Thibaudet Pieces
Edvard Grieg (1843-1907 : Norway)

Conductor: Valery Gergiev
Ensemble: Rotterdam Philharmonic Orchestra
Soloists: Jean-Yves Thibaudet
Record Label: Decca
Catalog: 4670932