Camilla Kerslake
Biography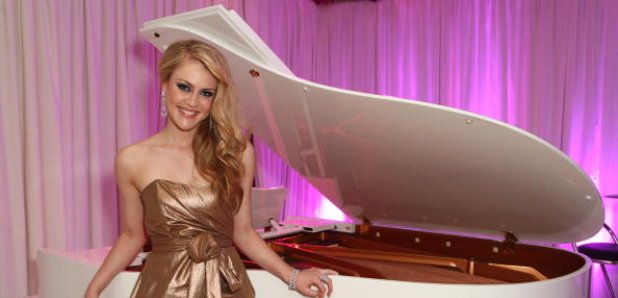 Camilla Kerslake is a soprano who's really going places.
Life and Music
When Camilla was five years old, a teacher told her mum, "Most kids come in singing nursery rhymes but your daughter sings opera". She enjoyed listening to opera but it was not until she was 14 that she was made aware of her talent as a singer. A school music teacher heard her singing at the piano and remarked that she had sung half an octave higher than the highest note written for the human voice.
At that point, Camilla abandoned plans to become a doctor and after A-levels she auditioned for Guildford's Academy of Contemporary Music.
But just three months in, her life changed irrevocably. Having saved up enough money to buy studio time locally, Camilla began 'camping' outside a London studio in order to give the demo tape to Gary Barlow, who eventually gave in and listened to it. He was immediately captivated by her voice and offered to sign her to his record label.
Camilla Kerslake's self-titled debut album was released on 16 November 2009. The 12-track album, produced by Mike Hedges, includes versions of songs including 'How can I keep from singing', 'Pie Jesu' and 'I can't help falling in love'.
Camilla appeared as a special guest for two Christmas shows with Il Divo at Hammersmith Apollo in December 2009. She was one of the line-up at Classic FM Live in March 2010.
Did you know?
Camilla was due to sing in the 25th Anniversary Concert of Les Miserables at the O2. Unfortunately she was forced to pull out due to a throat infection.
Take That's Gary Barlow has signed 21-year-old classical singer Camilla Kerslake to his new record label 'Future Records'.