Blake
Biography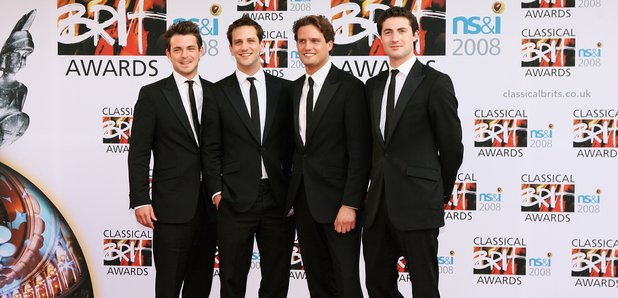 Blake are an operatic boy band made up of Ollie Baines, Stephen Bowman, Jules Knight, Humphrey Berney.
Life and Music
Blake had never sung together before they gave an impromptu performance at a house party after meeting on the social networking site Facebook.
Realising that they had something special vocally they approached the manager of Blue and the Fron Male Voice Choir, Daniel Glatman, who secured them a record deal with Universal Music and virtually over night a crossover classical success was born.
Bridging the gap between pop and opera they took the music industry by storm with their debut album, Blake, which went straight to Number One in the Official Classical Album Chart in November 2007 and hit the top 20 of the UK Pop Album Chart.
Within three weeks the album had attained Gold status in the UK and in May 2008 they found themselves at the Royal Albert Hall receiving the public voted Album of the Year Award at the Classical BRITS.
In 2008 their second album 'And So It Goes' was released and instantly reached Number 12 in the UK album charts and Number 1 in the Australian Classical chart. They toured the UK on their own headline tour and performed on tour with Katherine Jenkins.
In 2009 one of the group's founding members Dominic Tighe left to pursue an acting career. With a UK tour imminent, the boys wasted no time and advertised their search for a new singer on Twitter. Two weeks and 55,000 followers later, the band found classically trained opera singer Humphrey Berney, who had previously recorded with Hayley Westenra.
The boys also started up their own record label, Blake Records, and released their third album, Together.
Did you know?
Blake's celebrity fans include Dame Shirley Bassey, Keira Knightley, Kevin Spacey and Princes William and Harry.
Blake have embarked upon their UK tour. Watch an exclusive video diary from the first concert of their tour here.
Blake's feedback following the first concert of their tour, with the Diamond School Choir at The Stables in Wavendon.