Charity
Global's Make Some Noise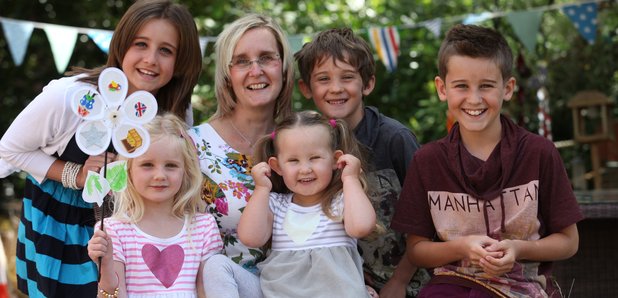 We're part of Global, the media and entertainment group, home of eight of the best loved and biggest commercial radio stations. We're passionate about music and entertainment, and how we can use that to make a difference in the communities in which we broadcast.
Every year we unite our friends in the music and entertainment business and our listeners to MAKE SOME NOISE and raise money to change young lives – this year it's 9 October 2014.

Margherita Taylor chats with Kenny, a teenager helped by Teens Unite.
Katherine Jenkins says she's 'honoured' to be singing on the new charity single for Global's Make Some Noise
Who knew Aled Jones was a Miley Cyrus fan...? Watch the best Fake Some Noise videos so far
Want to fundraise for Make Some Noise? Why not bake some noise – hold a music-themed bake off. We like the Rolling Scones or Lemon Drizzle Kicks, can you do better? Or dress loud - organise a non-uniform day or change the dress code and wear loud clothes. You can all be part of a Make Some Noise event. For more easy fundraising ideas go to our charity website: makesomenoise.com/getinvolved
Global's Make Some Noise is an appeal operated by Global Charities, a registered charity in England & Wales (1091657) & Scotland (SC041475).