Bernard Haitink
Biography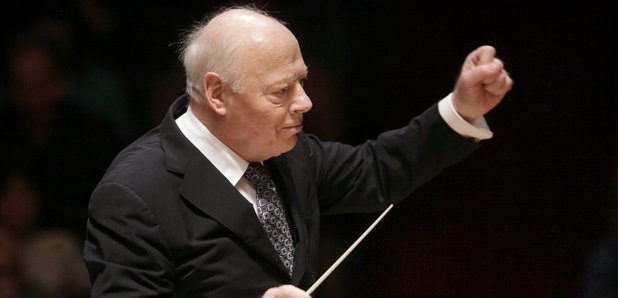 One of the most-liked conductors in the world, this mild-mannered Dutchman Bernard Haitink is a master of long musical spans.
Life and Music
Bernard Haitink rose steadily to the top in the 1960s as the long-serving principal conductor of Amsterdam's Royal Concertgebouw Orchestra (where he was a former oboist).
He was principal conductor of the London Philharmonic Orchestra from 1967 to 1979 as well as holding admired tenures as music director of Glyndebourne Festival Opera (1978-88) and the Royal Opera, Covent Garden (1987-2002).
In 2006, the Chicago Symphony Orchestra (CSO), appointed Haitink to the newly created position of principal conductor, for a four-year contract from 2006-2007 season.
Many of his later performances and recordings of the music of Bruckner and Mahler are powerful and memorable performances.
Did you know?
In 1977, Haitink was awarded an honorary Knighthood in the Order of the British Empire (KBE) and in 2002, he was created an honorary Companion of Honour (CH).
Bernard Haitink: 10 facts about the great conductor
The great conductor Bernard Haitink has worked with many of the world's major orchestras. Find out more about his brilliant career.
Brahms Symphony No1 - 1st Movement
Find out more about Wagner's Götterdämmerung. Watch and listen to different recordings and download your favourite.
Find out more about Beethoven's Symphony No. 9 in D minor. Watch and listen to different recordings and download your favourite.
Top Bernard Haitink Pieces
Conductor: Bernard Haitink
Ensemble: London Symphony Orchestra
Record Label: LSO Live
Catalog: LSO 0078

Le Nozze Di Figaro K. 492: Act 3 - Canzonetta Sull'aria