Barry Douglas
Biography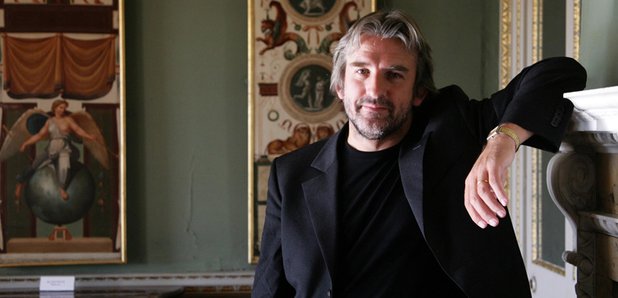 He's the pianist with a major international career, that combines celebrating his Irish heritage while maintaining a busy global touring schedule.
Born 23 April 1960 in Belfast, Barry Douglas studied piano, cello, clarinet and organ while growing up.
He won the Bronze Medal at the Van Cliburn Competition in Texas in 1985, before winning the gold medal in the International Tchaikovsky Competition in 1986, the first non-Russian pianist to do so since Van Cliburn in 1958.
Douglas's debut album was a recording of Mussorgsky's Pictures at an Exhibition. He has made numerous recordings since then, including the five Beethoven piano concertos.
Douglas committed himself to recording Brahms's complete works for solo piano within five years, for the Chandos label. Each album presents a stand-alone recital, with a varied programme of Brahms's music.
Douglas founded Camerata Ireland in 1999 to celebrate and nurture the cream of young Irish talent. The ensemble is made up of musicians from both Northern Ireland and the Republic of Ireland and has acquired a reputation for excellence.
He has directed Camerata Ireland in cycles of the complete Beethoven symphonies and Mozart and Schubert symphonies and Mozart concertos.
He has given concerts with the world's major orchestras - including the LSO, the RLPO, Russian National, Singapore Symphony, Seattle Symphony, Berlin Radio Symphony, Hong Kong Philharmonic, Houston Symphony, and Helsinki Philharmonic orchestras, among others.
He is Artistic Director of the International Piano Festival in Manchester, and the Clandeboye Festival in Clandeboye, Bangor, County Down.
He performed the Penderecki Sextet at the 2013 Krzysztof Penderecki Festival in honour of the composer's 80th birthday.
Douglas received the Order of the British Empire in the 2002 New Year's Honours List for services to music.
Pianist Barry Douglas told us all about his upcoming concert with the London Symphony Orchestra
Internationally acclaimed pianist Barry Douglas tells Classic FM why he's such a fan of Liszt and his birthplace Ireland.