Vladimir Ashkenazy
Biography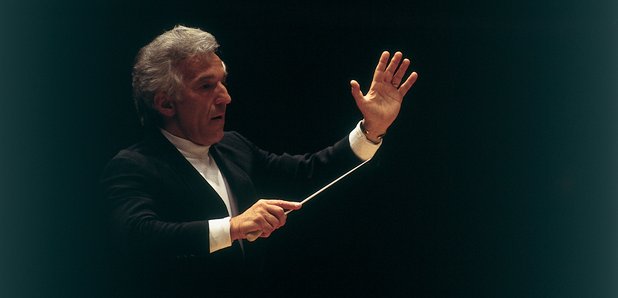 In the years since Vladimir Ashkenazy first came to prominence on the world stage in the 1955 Chopin Competition in Warsaw he has built an extraordinary career not only as one of the most renowned pianists of our times, but also as a celebrated conductor.
Life and Music
Conducting has formed the largest part of Ashkenazy's activities for the past 20 years and, following on from his period as Chief Conductor of the Czech Philharmonic from 1998 to 2003, Ashkenazy took up the position of Music Director of NHK Symphony Orchestra in Tokyo in September 2004.
In addition to his performances with the Philharmonia in London and around the UK each season, he tours with them worldwide, and has developed landmark projects such as 'Rachmaninov Revisited' in 2002 at the Lincoln Center, New York.
Ashkenazy also holds the positions of Music Director of the European Union Youth Orchestra, with whom he tours each year, and Conductor Laureate of the Iceland Symphony Orchestra.
While conducting takes up a significant portion of his time each season, Ashkenazy continues to devote himself to the piano, directing Mozart and Beethoven concertos from the keyboard.
Beyond his hectic and fulfilling performing schedule, Ashkenazy continues to be involved in some fascinating TV projects. The extraordinary 'Ashkenazy in Moscow' programmes marked his first visit in 1989 to the country of his birth since leaving the USSR in the 1960s.
More recently he has developed educational programmes with NHK TV including the 1999 Superteachers working with inner-city London school children, and in 2003-4 a documentary based around his 'Prokofiev and Shostakovich Under Stalin' project.
Did you know?
Alongside his position with the NHK Symphony Orchestra, Ashkenazy continues to have a warm and rewarding relationship with the Philharmonia Orchestra, of which he is Conductor Laureate.
Two legendary musicians honoured by RCM
The great conductor tells us what makes a great conductor, and why Holst's music is so special
John Suchet's Album of the Week, 16 June 2014
Find out about Mendelssohn's Violin Concerto in E Minor. Watch and listen to recordings and download your favourite.
A talented and versatile musician, with a charming and generous personality, Vladimir Ashkenazy is equally at home in front of an orchestra as on a piano stool – and equally adored when at either.
Top Vladimir Ashkenazy Pieces
Sergei Rachmaninov (1873-1943 : Russia)

Conductor: Vladimir Ashkenazy
Ensemble: Cleveland Orchestra
Soloists: Jean-Yves Thibaudet
Record Label: Decca
Catalog: 4605032