Emmanuel Pahud
Biography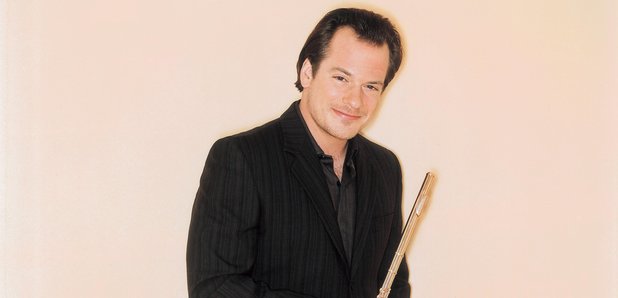 Named as Instrumentalist of the year 1997 at the prestigious Victoires de la Musique Award ceremony in Paris in February 1998, the Swiss-French flautist Emmanuel Pahud is one of the most exciting and adventurous musicians to date.
Life and Music
Born in Geneva, Pahud began studying music aged six, graduating from the Conservatoire National Supérieur de Musique de Paris in 1990.
At 22, he was appointed the Principal Flute of the Berlin Philharmonic Orchestra under Claudio Abbado, but in 2000 had to relinquish his position because of numerous solo recitals and concerts all over the world.
Pahud went on to perform with the Berlin Philharmonic on his first release, the complete Mozart Concertos for Flute and for Flute and Harp in 1997, for which he received several awards, including Diapason's CD of the year award.
He continued his exploration of the Classical repertoire with a disc of the four Mozart quartets for flute and string trio in August 1999, followed in 2000 with the release of an album of French repertoire by Debussy, Ravel and Prokofiev featuring pianist Stephen Kovacevich, 'cellist Truls Mork and mezzo-soprano Katarina Karnéus.
Did you know?
Pahud is the only flautist in the world to have a solo recording contract with a major record company (EMI).
Emmanuel Pahud: 10 facts about the great flute player
The Swiss-French flute player Emmanuel Pahud is one of today's most exciting and adventurous musicians, known for his wide repertoire, including baroque, classical and jazz.
Strauss: Sonata for Flute & Piano
Classic FM Album of the Week, weekday mornings after 10am
Find out more about Mozart's Concerto in C for Flute and Harp. Watch and listen to different recordings and download your favourite.
Top Emmanuel Pahud Pieces
Concerto for Flute, Violin and Cello in A major (2)

Georg-Philipp Telemann (1681-1767 : Germany)

Conductor: Rainer Kussmaul
Ensemble: Berlin Baroque Soloists
Soloists: Emmanuel Pahud
Record Label: EMI
Catalog: CDC 5573972

Flute & Harp Concerto in C major (1)

Wolfgang Amadeus Mozart (1756-1791 : Austria)

Conductor: Claudio Abbado
Ensemble: Berlin Philharmonic Orchestra
Soloists: Emmanuel Pahud; Marie-Pierre Langlamet
Record Label: EMI
Catalog: CDC 5563652